Trust A Level round up 2018
16/08/2018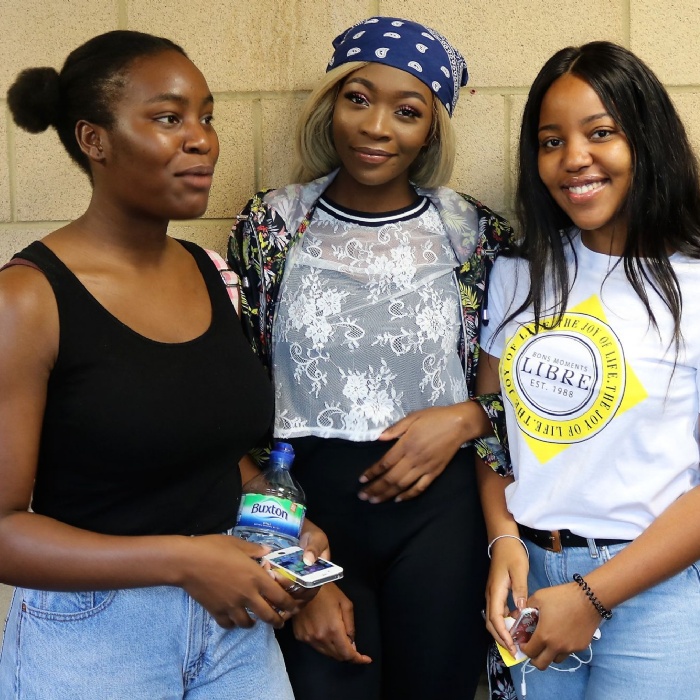 Students and staff from across the Trust are celebrating their A Level exam results today with many achieving straight A* or A grades. Most are going on to further education with our highest performers destined for Russell Group universities with one achieving a fully funded place at Harvard, a first for Kettering Science Academy.
Kettering Science Academy made very strong progress with this year's figures showing that the number of students gaining three or more A* to B grades had leapt by more than ten per cent in a year. That increase was also reflected in figures showing that the average point score per student had increased by a third, which represents an improvement of one whole grade.
Kettering Science Academy's five top performing students recorded straight A* or A grades, achieving a collective 7A* and 13 A Levels and they are destined for Durham, Southampton and De Montfort Universities. In addition Sam Blackman is going to Harvard after successfully completing a rigorous selection process over the last 18 months. 85% of KSA's students are going to university, with 12% choosing apprenticeships and the remaining 3% studying at college.
Associate Principal Tony Segalini said: 'I am delighted at this year's improved results and am very proud of both the students and staff for all the hard work they have put in over the last two years. I wish the very best of luck to all the students as they have achieved such great results. This is another example of how Kettering Science Academy is continuing to go from strength to strength.'
Brooke Weston Academy had cause to celebrate as 81% of all students achieved A* - C grades across all subjects and 53% of all A Level entries were graded at A*/A/B. Nine subjects increased their A*/A/B profiles compared to last year.
The two top performing students studied five A levels each, achieving nine A*/A grades between them and six others were straight A students, with many others achieving multiple A/B results. More than 80% will be going on to university, with the remainder opting for professional or vocational apprenticeships.
Principal Pete Kirkbride said: 'Once again the whole Brooke Weston team is absolutely delighted with these results. The hard work and dedication of students and the tireless support of their teachers has resulted in another fantastic set of results. This is especially impressive given this year's extensive reforms to both the A Level and vocational courses, which has made them even more challenging.'
Thomas Clarkson Academy is celebrating another strong set of results, especially in maths and the sciences, with students again going on to prestigious Russell Group universities for the second year running.
The number of students achieving top grades in maths, physics and chemistry has increased thanks to the Academy's drive to improve outcomes for students by creating a culture of ambition. 100% of students passed A Level mathematics, with over 57% gaining A* -B grades. A level chemistry and physics also celebrate a 100% pass rate.
Associate Principal Richard Scott said: 'We're very pleased that the school continues to make progress and that we're sending students off to a variety of universities to study a broad selection of courses. We're very happy to report that a number of students have done very well in subjects such as the sciences and we've delighted to see more A grades in some of these areas.'
Corby Business Academy recorded a 100% pass rate for students achieving A* to C grades in Creative Writing, Further Maths and History. Their notable successes include students who are going on to study a diverse range of subjects including aerospace engineering, law, maths and economics at universities including York.
Associate Principal Janina Taylor said: 'Congratulations to all our students. We are extremely proud of your achievement. Whether you are off to university, college or apprenticeship you have worked hard for this. Good luck on forging your way into your future. You will be amazing.'
Brooke Weston Trust's Secondary Executive Principal, Anne Hill said: 'We are very pleased with the progress our schools have made in what was always going to be a challenging year, due to the national changes to post 16 qualifications. The improvements made are a testament to the hard work of the students, staff and parents and demonstrate the power of Brooke Weston Trust schools working together to improve outcomes for all our students. We will continue to build on this success.'
Brooke Weston Trust's CEO, Dr Andrew Campbell said: 'Well done to all those who are celebrating their results today and thanks to the staff and senior leadership of our schools whose hard work throughout this year has enabled the majority of our students to access their first choice of university or career. We wish them the very best for the future.'