Meet Corby Technical School's top students!
23/08/2018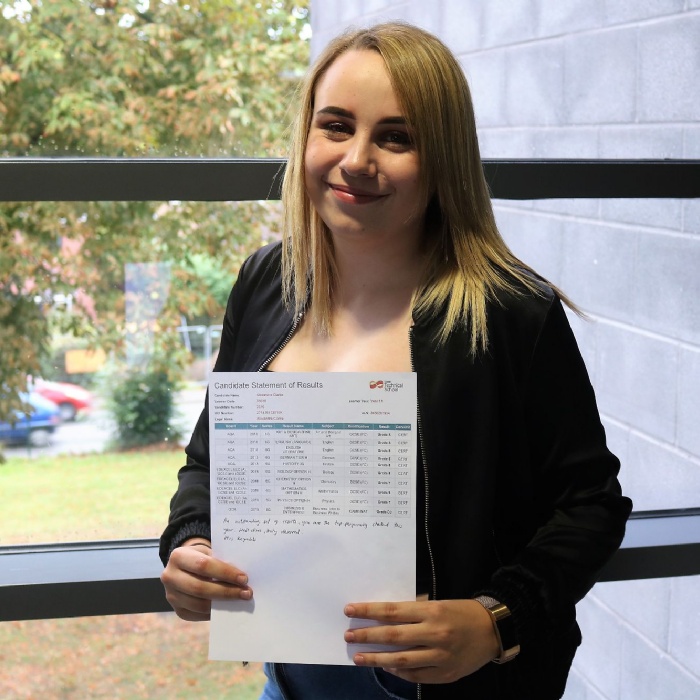 Corby Technical School is delighted with the resultsthat it has achieved in only its second year of GCSE exam statistics. It has returned some impressive figures, particularly in core subject areas and there have been some amazing individual results as well.
Congratulations to all those CTS students who are celebrating today. Here is a brief round-up of some of their top performers, and an insight into what they are doing next:
Our highest achiever was Alexandra Clarke who was awarded a 9 in maths, four 8s, two 7s, two 5s and a Distinction in Business, which is equivalent to an A grade. She said: ' I want to study biology, psychology, maths and English language at A Level and eventually I would like to do a psychology degree at university but I am not sure what I want to do afterwards. I stayed on until six every day that I could to complete work and revise and I did all the past papers that I could. It is just a matter of being able to work hard, work a lot and not giving up. You need to be persistent.'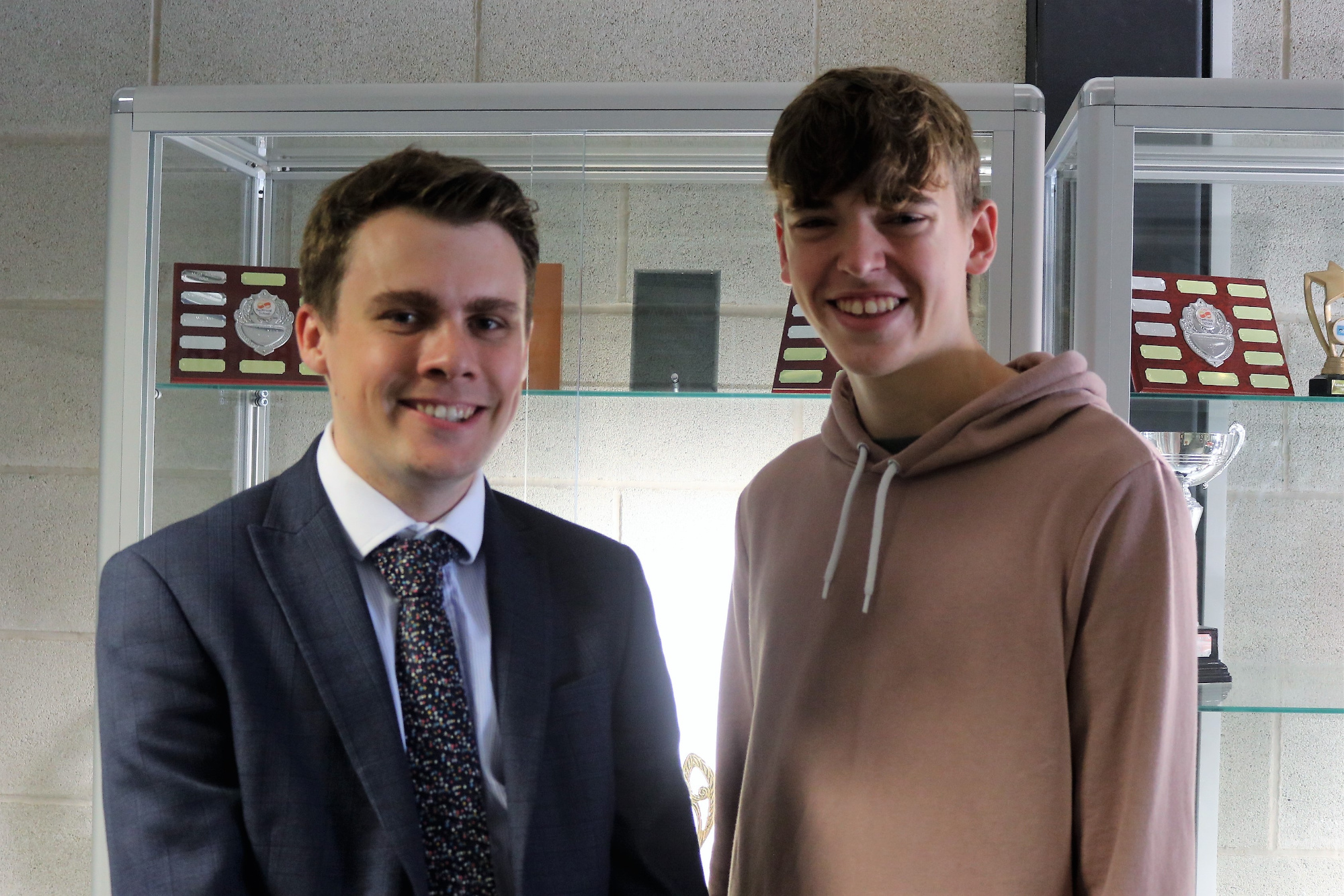 Aaron Carr was celebrating a total of 9 passes with a 9 in English Lit, three 8s, a 7 and four 6s.
He said: 'I am very pleased, especially as I wasn't expecting a 9 or my 7 in physics and obviously the Grade 8s as well. I am going to study history, geography, maths and maybe physics. I am not sure what I want to do eventually, I just want to do the subjects I enjoy and see where that takes me. I have enjoyed my time here because of the small class sizes because you get to know everyone.'
Teacher Mr James Lee, who taught him for two years and is also his form tutor said: 'This year Aaron has shown the utmost dedication 100% of the time, every morning and every day after school, spending time in every subject, not just maths.'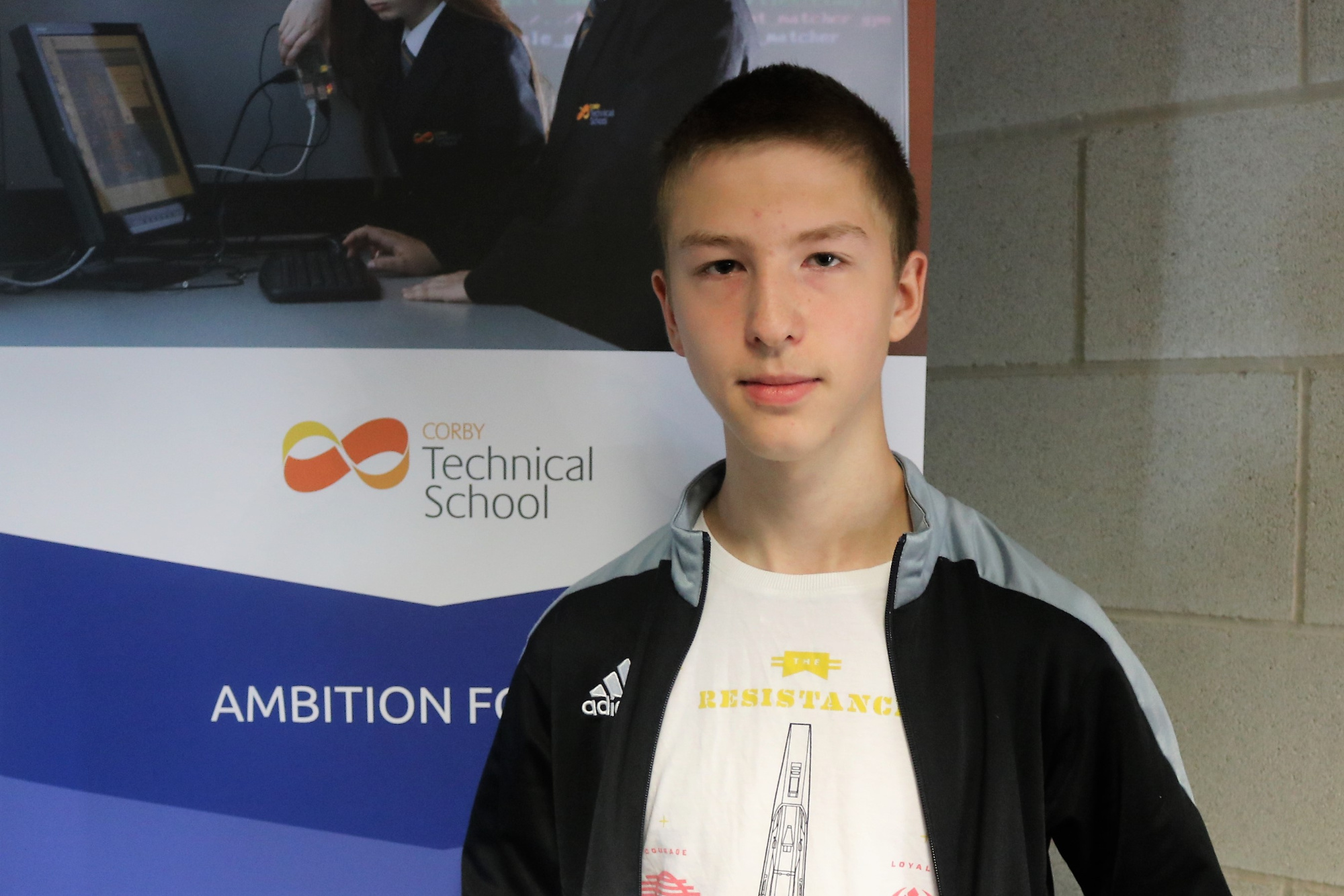 Tomasz Potoczko did particularly well, achieving 11 qualifications, which is even more remarkable as he started at the school halfway through Year 9 and English is his second language! He was awarded Grade 8 in maths, an A*in Polish, three grade 7s, two 6s and three 4s. He said: 'I am very pleased with my maths because I am doing maths and further maths in A Level. I also want to do computer science and physics. The teachers here have been very helpful in helping me to get these results, particularly Mr Lee who is a really good teacher.'
Miss James said: 'Tomasz has done incredibly well as he had to work very hard to get these results and had extra tuition for his English. He is amazing!'
We'll post more student success stories from Corby Technical School tomorrow.