BWA GCSE success stories #2
24/08/2018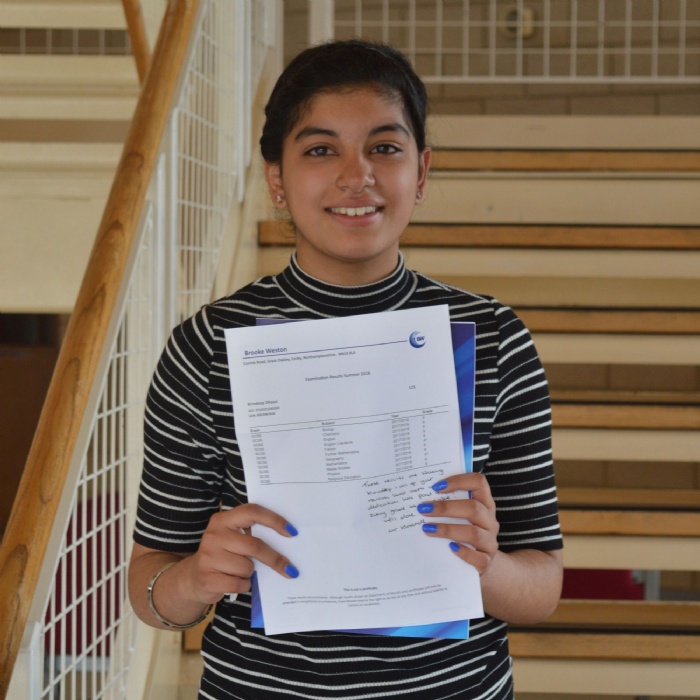 Here's the second instalment detailing the successes of Brooke Weston Academy's students:
Kirndeep Dhassi achieved seven 9s, two 8s and 2A* grades. She said: 'My results are unbelievable! Hard work really does pay off! I was most pleased about my A* in further maths and my 9 in biology. English is something that I really enjoy so I was really worried about those results but they were alright too. I am coming back to do biology, chemistry and either maths or English literature. I am hoping to have a career in medicine as a doctor, maybe in accident or emergency. I have a real interest in science and really love it. There is a great support network here and the teachers really care. It is just an amazing environment to be in. From Year 7 to Year 11 and our teachers and tutors are always supportive. Results day was lovely, there were some really shocked, surprised faces and everybody worked hard for their grades.'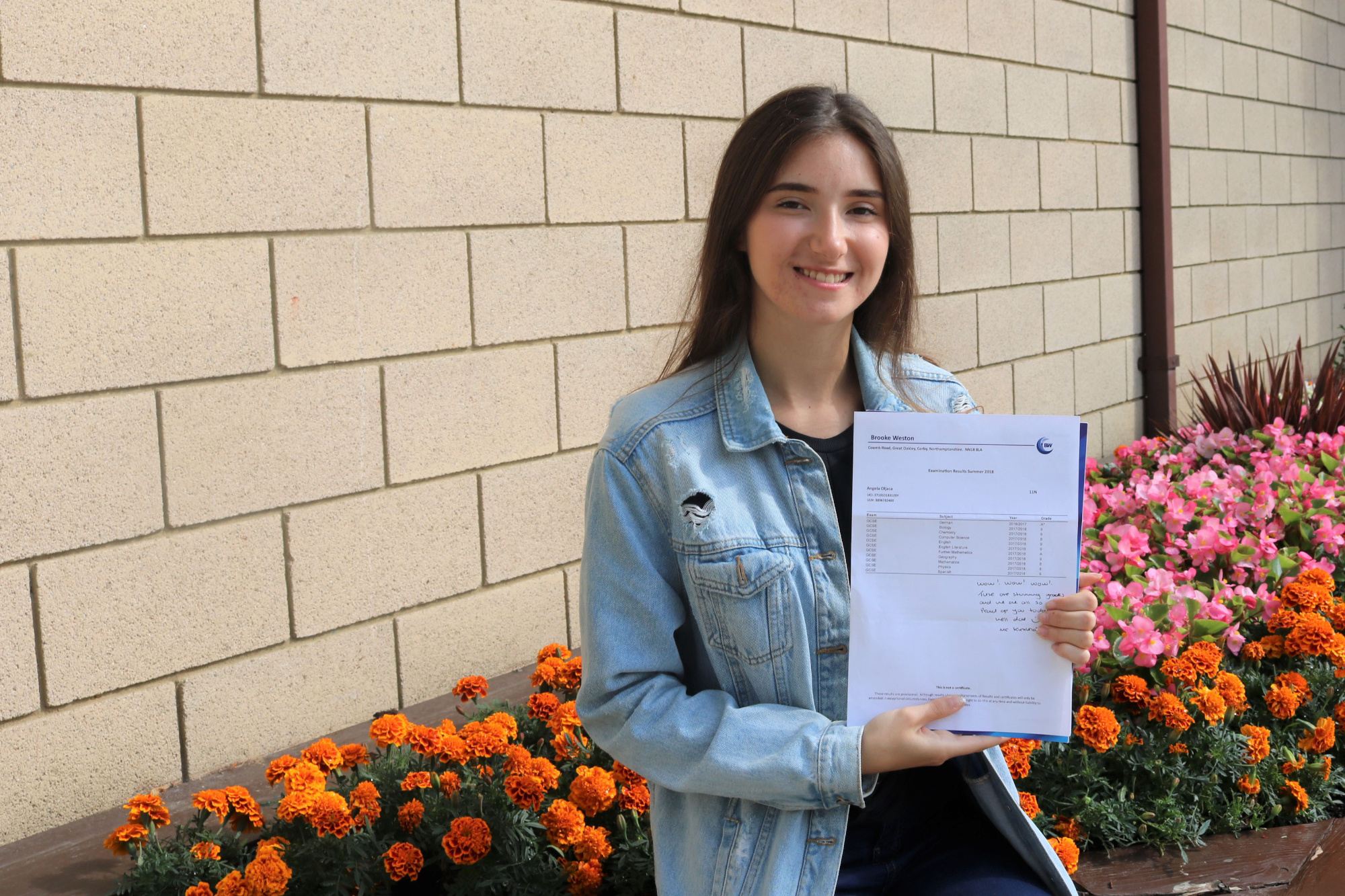 Angela Oljaca was celebrating six 9s, three 8s, and A* and an A. She said: 'I am feeling overwhelmed
and so happy. I feel proud of myself and what I have achieved, especially in the 9 – 1 grading system as it was a difficult change but I worked hard throughout the year and it paid off. I am coming back to do biology and chemistry but I am still not sure about the third subject, so these results have made my choice even harder.
'I am really proud of my 9 in Spanish, especially as I was doing two languages. I am not sure what I want to do eventually. Every single teacher was there whenever I needed help, and even when I didn't want to ask for help they would approach me themselves without me even asking, which was so good. I always knew I was surrounded by a group of teachers that I knew could help.'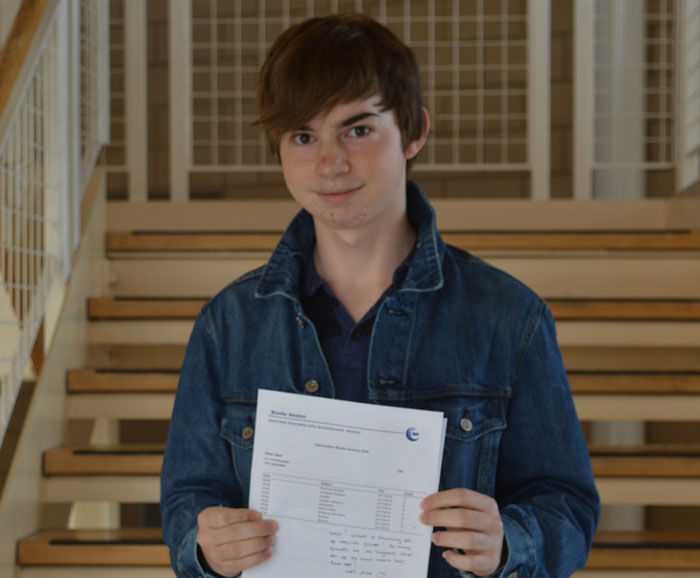 Oliver Steel was awarded six 9s, three 8s and an A*. He said: 'I was most pleased about my 9 in maths because I worked so hard to make sure that I could master all of the content and get the equations stuck in my head. Maths has always been one of my favourite subjects. I am really looking forward to studying it at A Level, as well as business studies and computer science because I really want to study economics at university.
' I think I need to go to a Russell Group university so I wanted to work as hard as possible to get the grades at GCSE and eventually A Level to get there. Eventually I'd like to work in the stock market as a trader or broker. Since I was about 11 that has been my dream job so I wanted to make sure that all the effort and hard work that I put in will eventually lead to that.
'My maths teachers Mrs Van Wyk and Mrs Smith, who taught us in Year 10, have been very supportive and Miss Dunmore in English has been a wonderful teacher. I am so grateful to them and all of my teachers. I am always striving for the best results that I can achieve and always try to put in the maximum effort. I did loads of revision, especially leading up to the exams. I realised I needed to put in the most effortI could so one weekend I ended up doing 16 hours of revision! I put in so much revision and hard work that I couldn't have done any more. I am so proud of what I have achieved and I always try to meet the expectations that the school has.