Former BWA scientist writes for Chemistry Review magazine
28/08/2018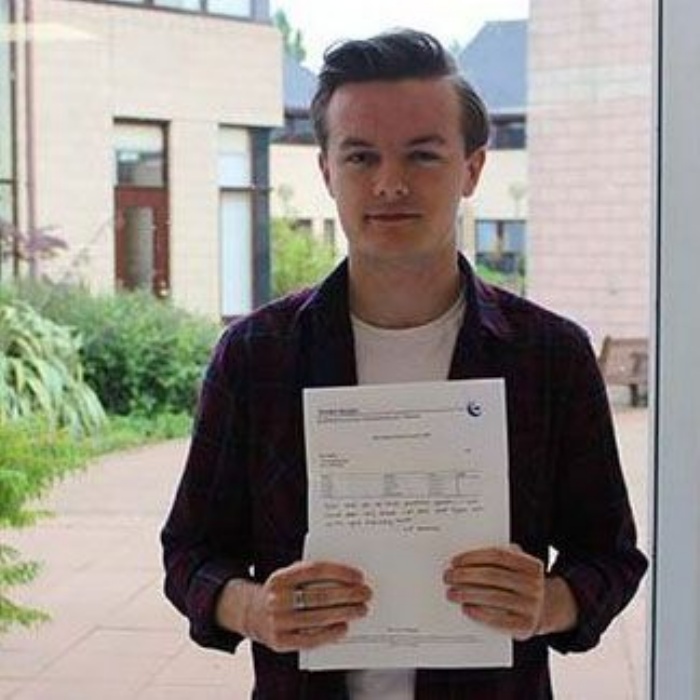 Former Brooke Weston Academy student Ross Ward has written his first article which will be published in November in Chemistry Review magazine.
Ross, who achieved A*s in Biology, French, Maths and Chemistry A Levels last summer, has just finished his first year studying Biological and Medicinal Chemistry at the University of York.
He said: 'Chemistry Review is edited by academics in my department, so we were offered the opportunity to write for the magazine. I looked online to find a suitable current topic which related to my interests. I found that recently a new, superior technique has been developed to determine the structures of RNA molecules which are similar to DNA, so the article is about comparing this new method to older methods.
'It took me about three days to write as I had to do some online research first. It's the first article I've ever had published. I am on a four-year degree course and this year I have had to do a more broad view of chemistry so I haven't studied as much biological chemistry as I'd like yet, but next year I get to do more of that, which I'm looking forward to.
'I've not decided what I will do afterwards as I am waiting to see how much I enjoy the next two years of study and then my industry placement. If I enjoy industry then I may go into some kind of research and, if that is not for me, I am thinking of pursuing a career in science communication.
'My biology and chemistry teachers at Brooke Weston Academy had a big influence in my choice of degree as they made these subjects interesting and engaging and always pushed me to achieve. It made me want to learn more about the biological side of chemistry which is why I chose the theme of my article.'
Brooke Weston Trust's Director of Science, Karen Hearne, said: 'We are very proud of Ross, having an article published in a scientific magazine is a fantastic achievement, especially as he has only just finished his first year of study at university.'