Art gallery wins award for student exhibition
29/08/2018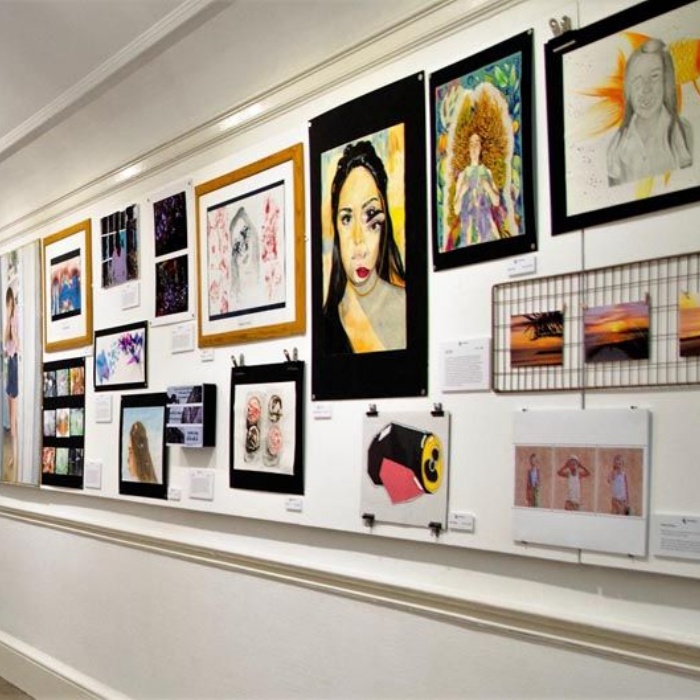 Brooke Weston students' artwork was part of a show that won the 'Best Exhibition' award for Kettering Museum and Art Gallery
The BWA students submitted their original artwork which was displayed as part of the RA250 exhibition in January. The exhibition, which featured artwork from our students in Years 11 to 13, won the accolade at the Northamptonshire Heritage Forum Awards earlier this month.
Billie Stevenson, the Gallery Officer, sent a message to Brooke Weston Academy's Head of Art, Jenny Strydom: 'A massive thank you to you and your students, the judges loved us showing the works of the students and how it brought a younger audience in to the gallery. We couldn't have done this without you so please pass on our thanks to all of the students involved and make sure they know that this award goes to them too.'
Mrs Strydom said: 'I am delighted that our students' work contributed to this award being won by Kettering Museum and Art Gallery. The exhibition gave our students an opportunity to showcase their work in the community and encouraged them as young artists. Well done to the gallery for staging such an innovative exhibition which featured the work of students from four local schools and encouraged a younger audience to engage with current and original artwork.'
To read more about the exhibition, click here.