Leadership Academy's inaugural dinner
26/09/2018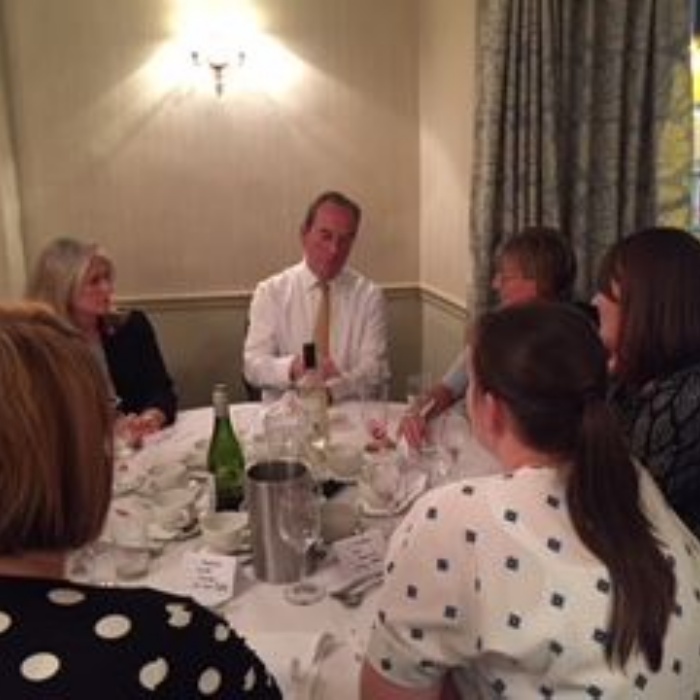 Brooke Weston Trust's Chairman of the Board and CEO welcomed the first cohort of delegates onto the Leadership Academy at a celebration inaugural dinner.
It was an opportunity for staff from schools across the Trust, to get to know each other and be introduced to the senior leaders and consultants who will be delivering the programme.
The Leadership Academy is an exciting new initiative designed to nurture talent and ensure good succession planning across our family of schools. Applicants were interviewed by the Leadership Academy Board and 19 were selected for this year's cohort. They will be attending a series of bespoke training sessions and guest speakers will include a leadership coach, senior Trust personnel, governors, an Ofsted director and professionals from Pentir Talent Management. Topics covered will include leadership characteristics, governance, collaboration and accountability. Delegates will also take part in mock interviews and shadowing opportunities.
CEO Dr Andrew Campbell said that the Trust is delighted to be launching such an important new initiative, which will ensure the future of BWT is in the hands of strong leaders.
Mr Richard Morrison, the Chairman of our Board of Trustees, spoke about his role as 'critical friend' to the Trust, as well as his professional position as Business Performance Director of Associated British Foods. He said: 'I am delighted to see the Trust investing in its future and developing the next cadre of leaders.'
Mrs Jane MacDonald, Chair of the Leadership Academy and Principal at Gretton Primary School, said: 'The dinner was a memorable way of marking the start of this exciting venture and we are delighted that both Dr Campbell and Mr Morrison could join us and share their professional expertise and encouragement. The delegates come from different schools, specialisms and age phases across the Trust, so it also was an opportunity for them to meet and talk about their hopes and expectations of the programme. As they are the first cohort we are looking forwards to tailoring it to their needs and aspirations, making sure that it fully equips and informs them for leadership roles.'