Young cadets attend first CCF camp
10/02/2018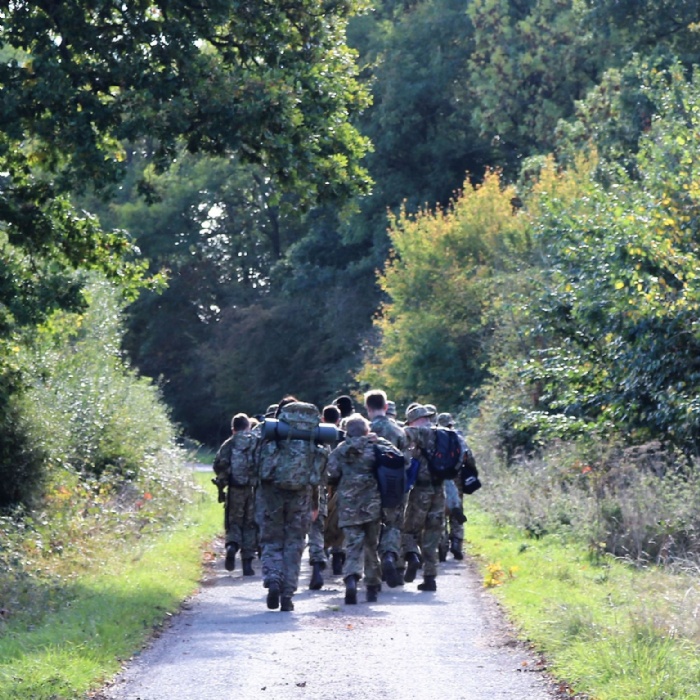 The youngest of our Combined Cadet Force contingent had an introduction to survival in the field during a weekend camp at the Yardley Chase Training Area.
The cadets, who are in Years 9 and 10 at our Northants secondary schools, took part in activities including navigation, patrol skills and emergency first aid. Their first task was to construct their own bashers (outdoor shelters) in the woods.
Contingent Commander Capt Matt Isherwood said: 'This is an introduction to basic fieldcraft skills which will provide the foundation so we can move on to military tactics and weapons system during the next phase of training. Previous cohorts of cadets have already taken part in several successful camps at Yardley Chase and it provides opportunities and space for them to experience outdoor living in a safe and controlled environment.'
To see more pictures click here.