Introducing the new Trust Director of History
10/12/2018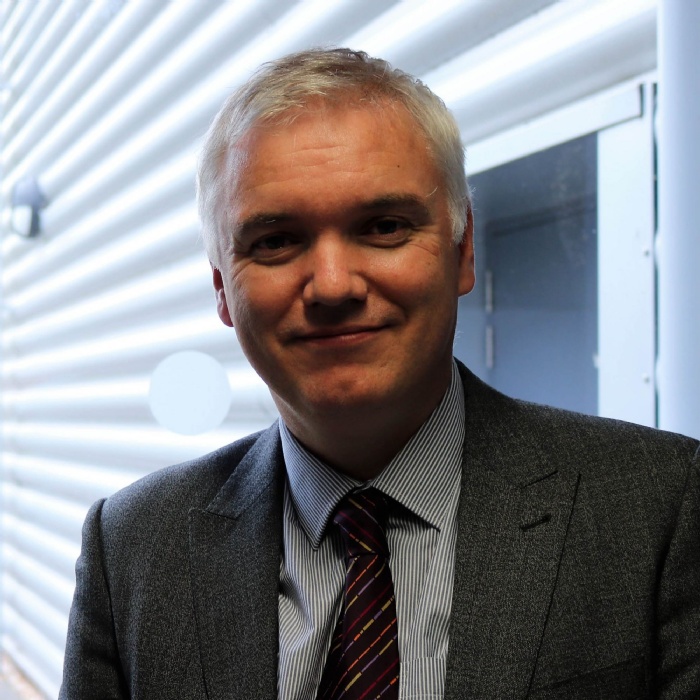 Rob McNally, the newly appointed Trust Director of History is working with our secondary schools to support and develop their history teaching and departments.
Rob has worked in a variety of schools in England and America having previously been employed at Brooke Weston Academy as Head of History, a SLE and in Post 16 Leadership.
He said: 'This is a role that promotes the sharing of good practice and the creation of bespoke opportunities that meet the specific needs of each history department within the Trust. That could be mentoring or coaching staff, writing schemes of work and assessments or teaching lessons or intervention sessions to key groups of pupils from Year 7 to 13. In addition, this post requires the development of an identifiable curriculum ethos and culture – one based on sharing ideas, working collaboratively, promoting excellence whilst creating an excitement for the subject.'
Rob's love of history was inspired by a great teacher at his own school – one who had a passion for the subject and taught in an entertaining and academically stimulating way. He said: 'After qualifying, I deliberately chose to work in an inner city London school, where I felt I could make a real difference and have a substantial impact on young people from challenging backgrounds. In addition I have also been privileged to work in outstanding schools such as Brooke Weston Academy and Northampton School for Girls. Furthermore, in recent years, I have been able to broaden my experiences: firstly completing a NPQSL, before taking on Post 16 leadership roles and qualifying and practising as a SLE at Corby Technical School. I have also worked abroad in Atlanta, Georgia where I taught World History and travelled widely across the US.'
Rob, has always wanted to do outreach work, originally training as an AST in Northampton before becoming a SLE for the Brooke Weston Teaching School. 'When I went to Brooke Weston Academy and the opportunity to become a SLE arose, I felt it was a chance for me to pass on my experiences and give something back to the profession. I enjoy supporting teachers, going into schools and focusing on curriculum improvement and enrichment. This post gives me the experience of managing lots of different people in a variety of environments and I believe it will improve my skills as a senior leader. '
'I have been massively impressed with the interest students have in History in all of the Trust Schools. It is also encouraging to see such forward thinking departments who are working incredibly hard to inspire and engage students in History, I look forward to working with them in the future'.