Trust Schools celebrate Black History Month
10/12/2018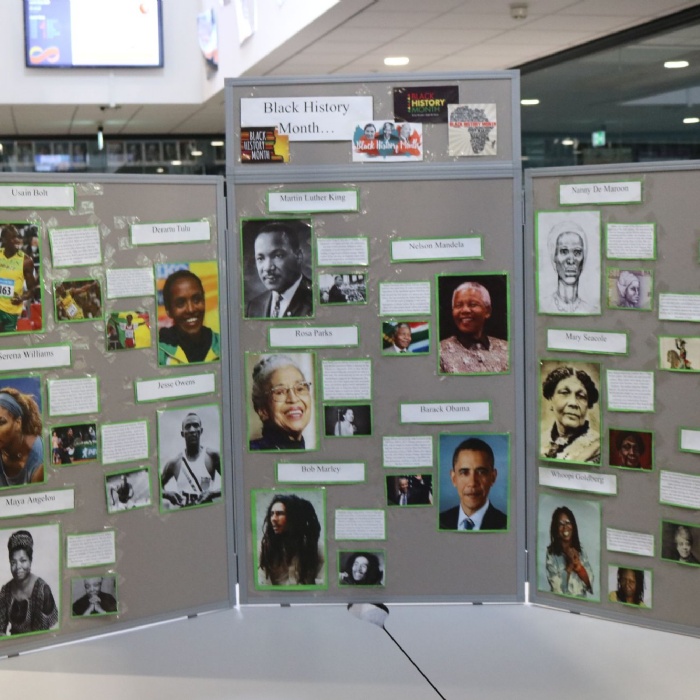 Schools from across the Trust are completing activities and projects to promote Black History Month including group discussions, class lessons, whole school assemblies and display boards.
The response in schools has been championed by Trust Director of History, Rob McNally, who said: 'Black History Month is about promoting an enhanced awareness and knowledge of black history, so I have distributed exemplar lessons, displays and assembly plans so schools have resources that they can build on to celebrate Black History Month in 2018.'
'This year I have given schools a theme of individuals that have changed history. Year 7 have undertaken a lesson on key figures in black history from Barack Obama to Martin Luther King and are studying the impact and significance of each one. The idea is to promote and celebrate black history across the whole Trust in a number of different ways.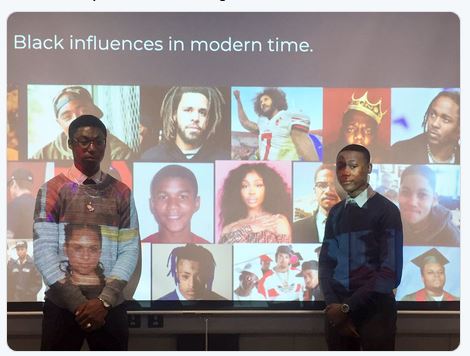 'I believe teaching Black History Month is absolutely vital, as a means of developing citizenship skills and allowing students to appreciate the rich multi-cultural society we live in today. In the past Black History was left out of the curriculum – for instance, students learnt a lot about Florence Nightingale and yet knew very little about Mary Seacole, who was an equally important figure in nursing during the Crimean War. Black History Month therefore is relevant to everyone, it helps us to focus in on areas of the subject that have too often been neglected, whilst re-thinking how we teach, so that we embed more multi-cultural History in our own curriculums for the future.'
Corby Technical School's display includes well known figures including Barack Obama, Rosa Parks and Jesse Owens and also those who are perhaps less well known but still influential including Nanny De Maroon and Ida Wells. In addition, this school has also had a Black History Month Assembly – more details are available on the CTS Twitter Feed.