BWA Smile mufti collection
15/10/2018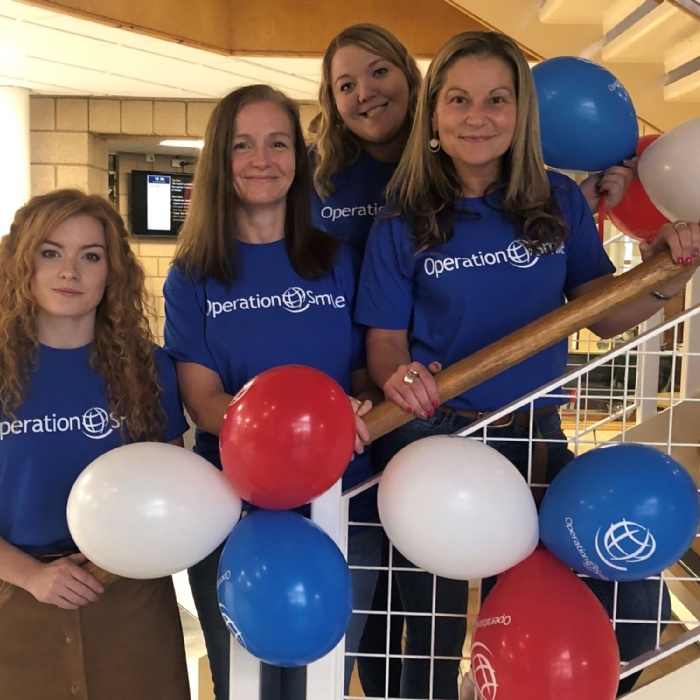 Brooke Weston Academy has raised over £1,300 to provide life-changing surgery for people in developing countries.
The money was raised through a mufti day collection and it will be donated to Operation Smile, an organisation that transforms the life of thousands of people by giving them corrective surgery for cleft lips and palates.
Since 1982, Operation Smile has delivered the highest quality surgical care to patients worldwide, helping children and families at the most fundamental level – by delivering healthcare. Operation Smile's vision was born when its co-founders, Dr Bill and Kathy Magee, saw an overwhelming need for surgical care on their first medical mission. Kathy Magee said: 'Every child that has a facial deformity is our responsibility. If we don't take care of that child, there's no guarantee that anyone else will.'
The fundraising at Brooke Weston Academy was spearheaded by teachers Roberta Graziano, Charlotte Asprey, Sarah Malson and Dawn Willis, who all helped with spreading the news and collecting money from students and staff.
Roberta said: 'Operation Smile is a charity that is close to my heart as they help to provide operations for people in developing countries with cleft lips and palates (which is what I was born with). In the summer I began a Facebook fundraiser and raised over £1,500 for them thanks to the generosity of my friends and family. Dawn, Charlotte, Sarah, Claudia and I all bought Operation Smile T-shirts to wear for the mufti day to make sure that students were reminded of the reason why we were fundraising.'
Principal Pete Kirkbride said: 'Thanks to all the staff and students for their help, support and donations today towards this amazing charity. Roberta tells me that this amount will fund almost nine operations! Our students have literally changed the directions of nine children's lives today – that is an amazing gift!'
To read more about Operation Smile click here.