Introducing the BRIT Kids music production teacher
11/02/2018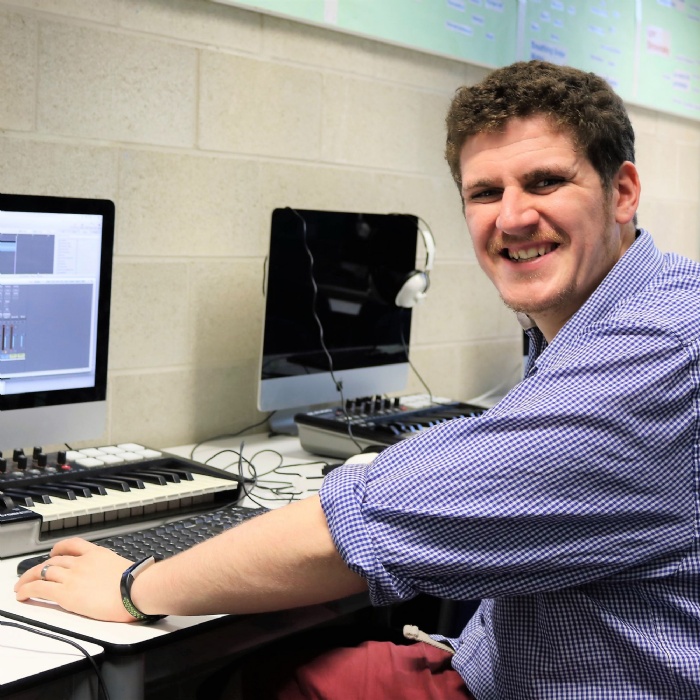 John Dolby, who is delivering the music production strand of the BRIT Kids Saturday classes, is passionate about his subject as he has experienced the benefit of additional tuition at first hand.
John attended Saturday morning music performance classes as a young man and that led to his life-long love of music. He studied the subject at both further and higher education colleges and decided to go into teaching to 'inspire and show how important music is in an education setting.'
John, who has been a teacher for five years, will build up students' knowledge gradually. He said: 'I want them to learn music production by learning how to create their own sounds and music. We will move on to recording live instruments onto GarageBand and Logic as well. Hopefully by Christmas I want them to start recording a cover song. Some will play instruments, so I will get them to play their guitar straight into the computer and play along to the tracks they are working on.
'I wanted to get involved with BRIT Kids because it is an extra-curricular activity which is important to students, it is in a different environment to the school environment and they engage better, so they learn social as well as academic skills. It is giving the students the opportunities that they wouldn't necessarily have. When I was their age I went to a music school in Northampton to do music performance, so I can know the benefit of classes like this and where it can potentially lead.'