BWT members attend official opening of the Red Kite Academy
11/08/2018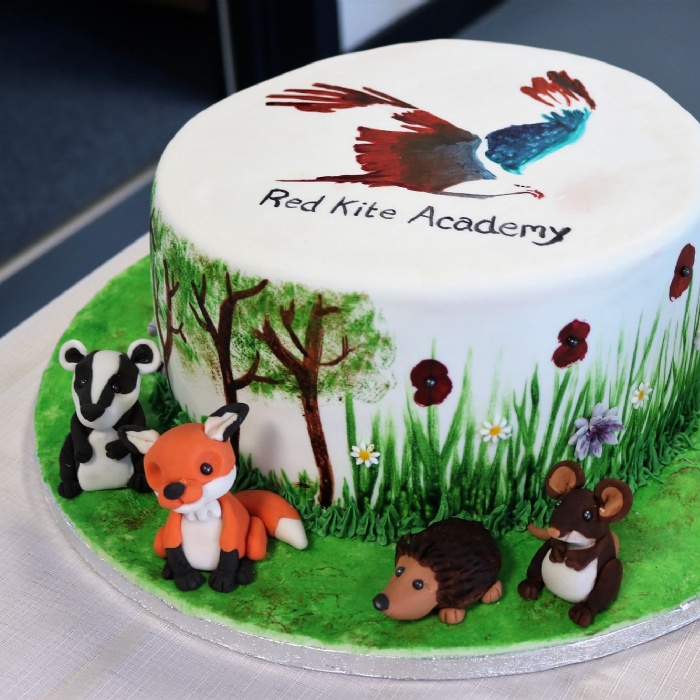 Members of the Brooke Weston Trust were delighted to attend the official opening of Red Kite Academy, a new special school in Corby.
CEO Dr Andrew Campbell, Head of Analytics Data and Innovation, John Henrys, Finance Director Debbie Tysoe, Estates Director Matt Isherwood and Matt Robbins, Director of IT all went along. They had played a part in the development of the new Academy and attended alongside representatives from the county and local councils, Kingsley Learning Foundation and Corby's Mayor.
Guests were welcomed by Head Teacher Donna Luck, who said: 'I have watched this school grow from the foundations upwards and to be here now, in this amazing space, with these wonderful children and staff, is truly inspiring. We know that we are already making a difference, not only to our children, but to their families and the wider community.'
Three students told guests about why they love Red Kite Academy before Debbie Withers, the Chair of Kettering Learning Foundation Trust said: 'The greatest privilege and greatest delight for me has been the opportunity to be part of the advertisements, applications and appointments of some amazing people.' She read out comments from parents including 'Thank you for your kindness and the love you have given to my child. There is nothing stronger in the world than gentleness.'
Tom O Dwyer, the CEO of Kingsley Learning Foundation, kept the audience rapt with his allegorical tale about the Academy's development, featuring contributors including the build team, the county council and members of the Brooke Weston Trust. Afterwards, and in line with the school's tradition of presenting a yellow feather to students who have performed exceptionally, a golden feather was presented to representatives of organisations involved in the project. Matt Isherwood collected one on behalf of the Brooke Weston Trust before the opening ceremony was rounded off by the students' spirited performance of 'Make Your Own Kind of Music'. Two students, helped by members of staff, used a giant pair of scissors to cut the official ribbon.
Afterwards Dr Campbell said: 'The Brooke Weston Trust team was delighted to attend the official opening of Red Kite Academy. The warm and heartfelt ceremony was a true reflection of Tom and Donna's originality, creativity and commitment to their students. It is an amazing school and we look forward to working closely with the Red Kite team in the future.'
To see a full gallery of pictures, of both the opening ceremony and Academy building, click here.