Introducing our Trust Director of Primary English
11/09/2018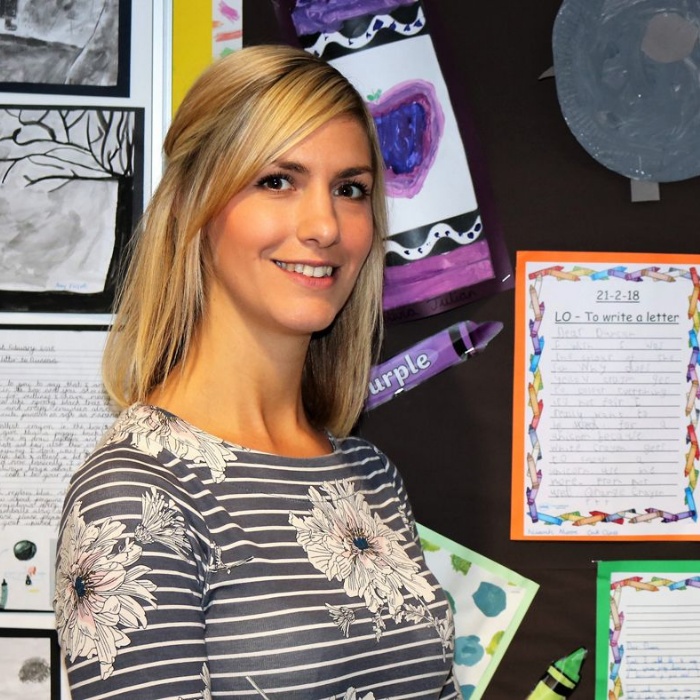 Sarah Sanders is the newly appointed Trust Director of Primary English. One of her first initiatives has been to implement a 'pen pal' scheme so all of our Year 2 students are linked with others across the four schools.
It is just the first of a series of strategies that will support the teaching of key concepts including spelling, reading, grammar and comprehension.
Sarah, who has been teaching at Trust schools for over 10 years, has a passion for English and literacy. Her previous experience, as a mentor for the Northamptonshire Collaborative Reading Project and SLE working in other schools, has equipped her for this latest challenge.
She will continue to have teaching and management responsibility at Gretton Primary School while regularly visiting Trust primaries, sharing new ideas and increasing collaboration between them.
She said: 'I have been meeting with Principals and English Leads to establish what their key priorities are and how I can support them. There are some key themes that are universal.'
'I have really enjoyed meeting other colleagues and observing the good practice that is happening daily. We now need to make sure that we are sharing this effectively.'
Sarah started her teaching career at Oakley Vale Primary School: 'I always wanted to be a teacher and it was very special being an NQT at Oakley Vale as it was a new school with lots going on. I eventually became Literacy Lead and then I moved to Gretton. At Gretton I am English Lead and Assistant Principal but most importantly a teacher as I still love being in the classroom.'
A very popular initiative at Gretton has been the introduction of Walter, the reading dog. Sarah said: 'Everyone wants to read with Walter. The physical process of stroking a dog is so calming and he has had such a good impact on staff wellbeing as well. Sometimes Walter leaves students reading challenges like 'come back next week and tell me how you got on' particularly for those who need a bit more encouragement. He originally started as a part timer and because it has been so positive we have increased his working hours!