Trust Schools hold Remembrance events
11/09/2018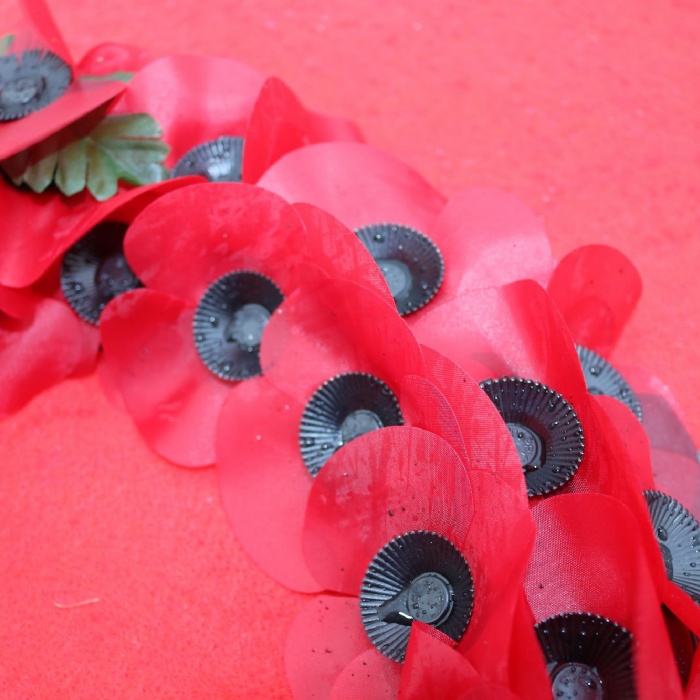 Schools from across the Trust took part in Remembrance activities today to commemorate those who suffered or died as a result of conflict and, on the centenary of the Armistice, they were particularly remembering all those who fell in the Great War.
Earlier this week our Trust CCF Cadets held a Remembrance Parade, watched by parents, senior leaders, Principals and CEO Dr Andrew Campbell. The colours were paraded before the wreath laying and two minute silence.
The CCF cadets played a part in many of the secondary schools' commemoration events:
At Brooke Weston Academy they paraded into assembly before Principal Pete Kirkbride told students how his own great, great grandfather was among those killed in Iraq in the First World War, leaving behind a widow and five children. He said: 'A lasting memory for all of us is probably that symbolism of the British War Graves cemeteries located all around the world. They are exactly the same and that makes the scale of the loss even more profound.'
In Corby Business Academy students were shown presentations in their classrooms before observing a two minute silence. In the Central Mall the CCF and ATC cadets stood to attention as Sixth Formers and teachers gathered around the top corridor. The Head Boy and Head Girl read out a poem and Head of School, Simon Underwood, laid a wreath.
At Corby Technical School students who are cadets in the CCF and ATC led the commemoration. Sixth Former Rhys Pollen compiled a presentation about all those who had been awarded Victoria Crosses. He featured LCpl James Ashworth from Corby, who was killed in Helmand six years ago and decorated for bravery the following year. The school held a period of silence and reflection.
Kettering Science Academy had a special assembly and the CCF cadets were once again out in force. Principal Tony Segalini gave an address, focusing on the First World War and also recounting the numbers of those who have died in warfare since. A poem, written by one of the Year 8 students was projected onto the screen and the Last Post was played.
Oakley Vale Primary School students had a special assembly for parents, which they repeated for the entire school. They had been studying World War One as a topic for weeks. Teacher Julie Clarke said: ' In class we have explored some background to World War One and, in particular, life in the trenches. Also we looked at the roles of women, children, artists, pioneers and the Commonwealth. In our assembly we had lots of students work and artwork displayed. The children recited Dulce et Decorum Est, For the Fallen and Flanders Fields.
'In previous years children have focused more on World War Two and the Blitz but with the Armistice Centenary and the fact that we know how important it is, we wanted to make sure that we had a really big focus on Remembrance and World War One.'
There were also commemorative events at Thomas Clarkson Academy and our other Trust primaries. Further details of these will be posted next week.