Remembrance Round-Up 2018
14/11/2018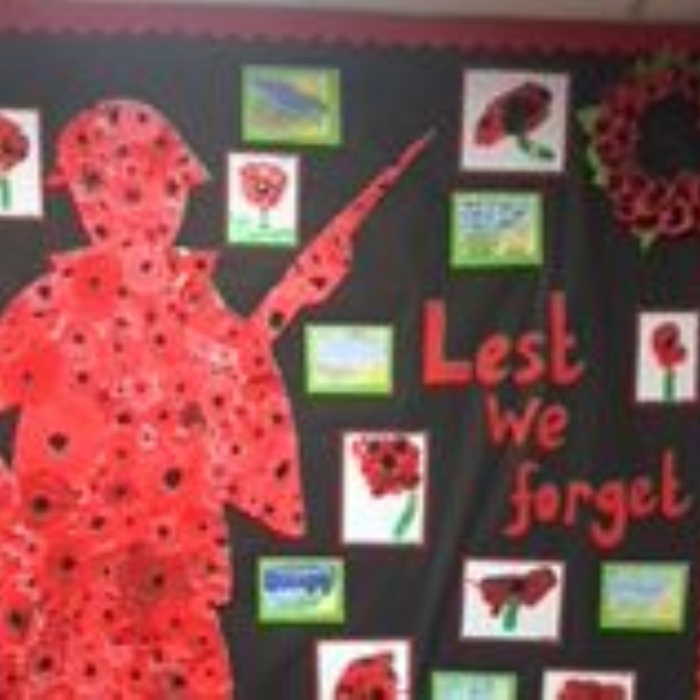 Schools and individuals across our Trust held a series of commemorative events to mark Remembrance this year.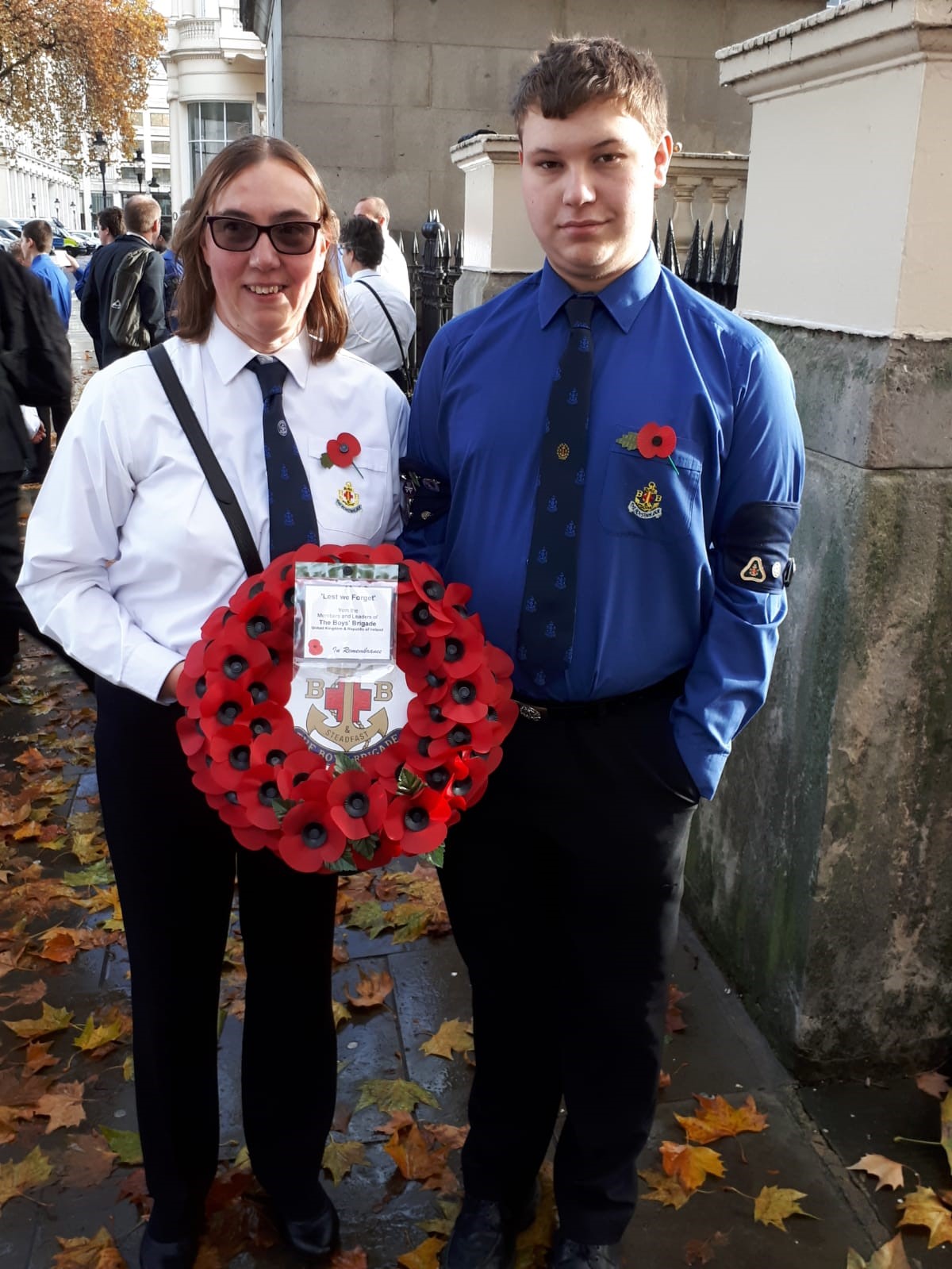 Trust Finance Director Debbie Tysoe, and her son George, a Sixth Former at Brooke Weston Academy, marched to the Centotaph as representatives of the Boys Brigade, while others paid their respects closer to home. Corby Business Academy student Emily Ducker laid a wreath at Weldon War Memorial on behalf of the Royal British Legion.
The Armistice Centenary on Sunday marked the end of a week of activities across our schools. Gretton Primary School had a reflective assembly and a day of creative writing and artwork with the resulting display adorning their entrance hall. At Beanfield Primary students from the Unit created lovely handprinted poppies for a poster display.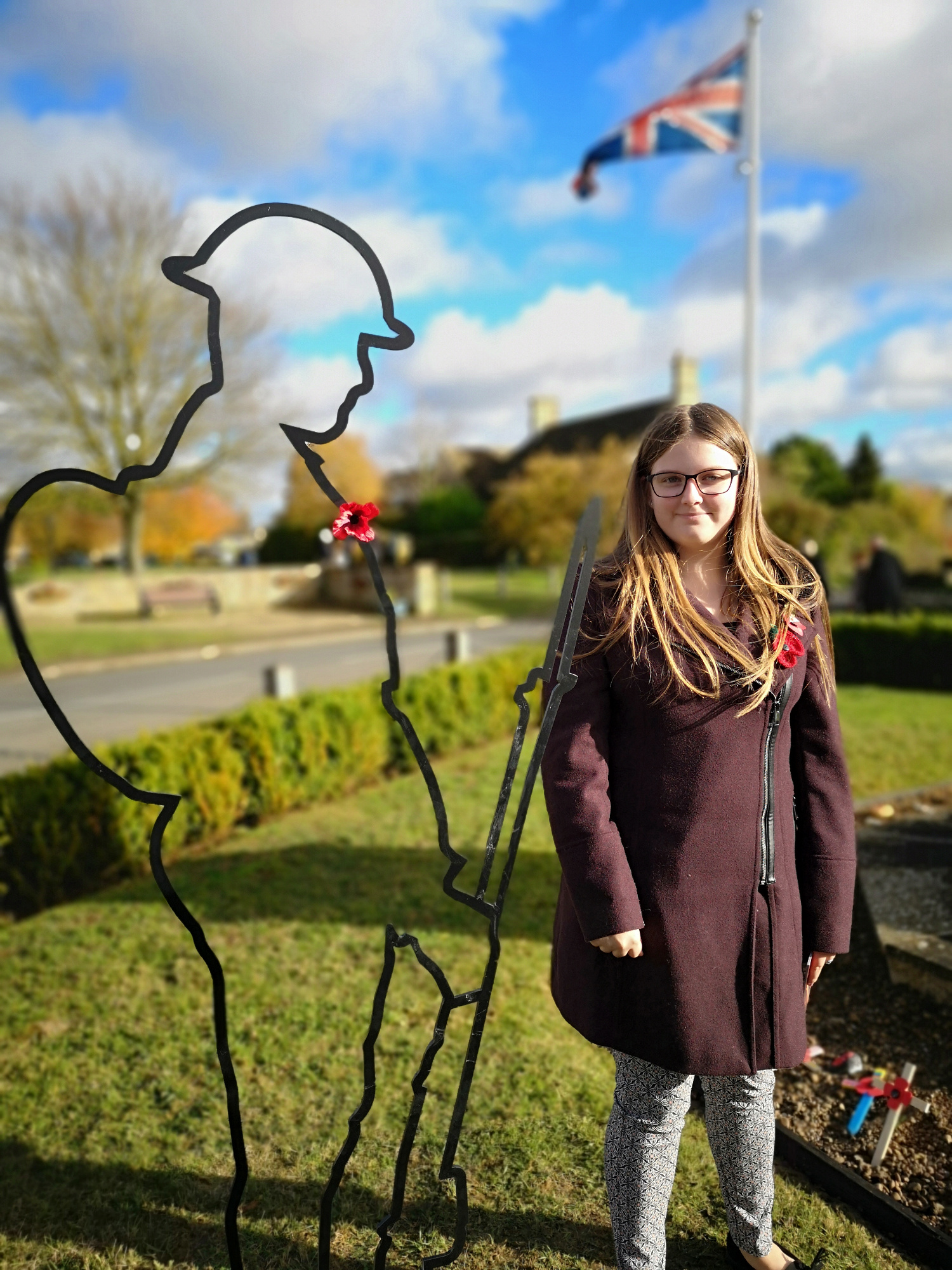 The whole school Remembrance at Thomas Clarkson took place in its impressive atrium and it included a parade by cadets, a poetry reading by the Head Boy, the playing of the Last Post and a two-minute silence.
At Peckover Primary School Year 5 students held a Remembrance Assembly with parents and students also made stunning poppy artwork.
For details of what our other Trust schools did, click here.
To see a gallery of Remembrance photos click here.