Trust schools raise thousands for Children In Need
19/11/2018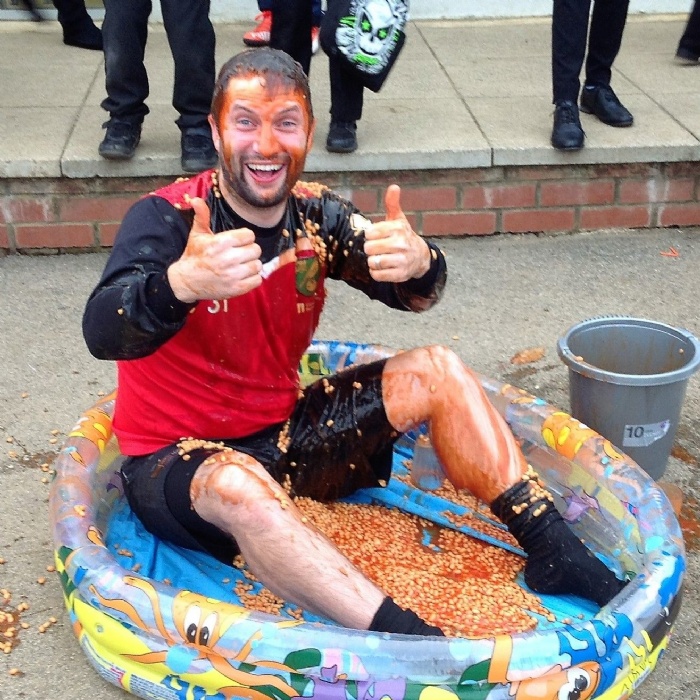 Students across our Trust have raised thousands of pounds for Children In Need 2018 with activities including mufti days, cake sales, tombola and lucky dips.
Many had a non-uniform day with Oakley Vale Primary specifying a spotty or Pudsey theme for it students. Peckover Primary Children also supported Mental Health and Anti Bullying themes and so, as well as mufti, they also wore pants on their heads to highlight the importance of good mental health!
Compass Primary Academy raised nearly £500 with cake sales, a spotty mufti day and 'Mr Byrne's Special Challenge' a fundraiser where people got to dowse Mr Byrne with baked beans, which proved very popular! Beanfield Primary also raised a similar amount with lots of fun activities in their school.
Kettering Science Academy students held lunch time events in the library including a cake sale, tombola and lucky dip. Sixth Formers organised the fundraising, along with librarians Jenny Brackwell and Heidi Economou.
Thomas Clarkson Academy Sixth Formers raised money by selling wrist bands and having a raffle.
Brooke Weston Academy students had a mufti day collection, as did Corby Technical School, with Year 8 students Samara, Shamiso, Antony and Harley.
Many of our schools held cake sales and Year 2 student Svetlana won the Pudsey cake in Oakley Vale Primary's cake raffle.
Thanks to everyone from our schools who dressed up, baked, donated, had their legs waxed, got covered in baked beans, wore pants on their heads, or did anything else that contributed to this very worthy cause.
To see a gallery of photos from the day, click here.