CBA's music Department releases second CD
29/11/2018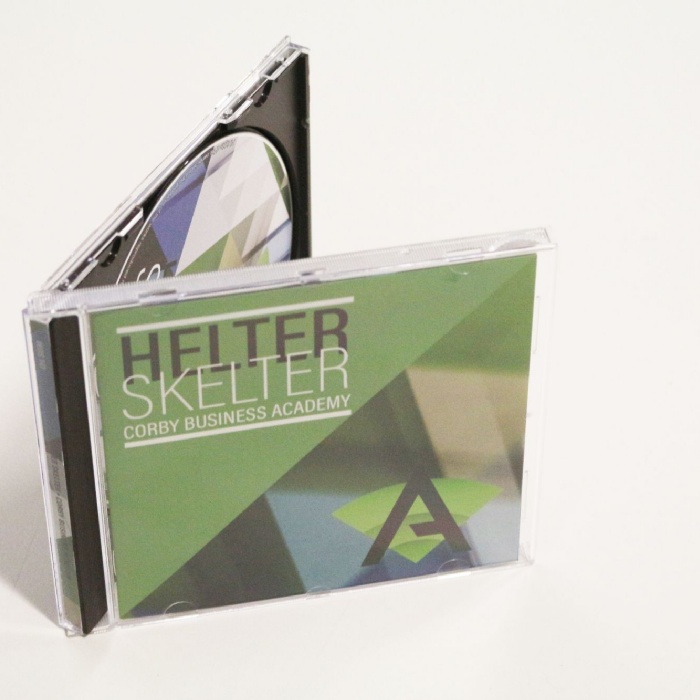 The music department at Corby Business Academy is set to release their latest album, 'Helter Skelter' a follow up to 2014's 'Music Means Business'.
The album features various ensembles including the Senior Concert Band, Junior Concert Band, Big Band, Woodwind Ensemble, Brass Ensemble, Senior Choir-Close Harmony, Junior Choir-CBA Vocalize and some of our fantastic soloists.
The students spent two days recording tracks with AV production company World of Sounds and their Director of Sound Adam Goldsmith, who also recorded the previous album.
The album launch will take place at the Academy's Winter Showcase on Thursday 13 December, when the CDs will be on sale for £5.
CBA's Director of Music, Clive Wears, said: 'The department is really excited to be releasing another album. We are very pleased to be able to launch the CD at the Academy's Winter Showcase, when families will be able to hear a variety of the tracks from the album throughout the evening. Lots of our Sixth Formers have been committed musicians over the years and it is wonderful to be able to produce something that they can keep as a memory of their time here.
'It allowed our students to gain experience of the music industry and find out the processes that go into producing a CD. Many of our young musicians are planning to study music at university or go into a career in the industry, so this has proved invaluable .
'We have named the album 'Helter Skelter' as it is the signature track on the CD - a xylophone solo by Sullivan Rymarz who performed the solo in July 2018 at the Symphony Hall in Birmingham as part of the Finals of the National Festival of Music for Youth. It's a piece of music that is popular with both performers and audiences alike.
'Thank you to all the students involved who have given up large amount of their own time to take part in rehearsals to ensure they were prepared for the day of their recording. I have been so impressed with the high quality performance of all the students. They have all worked incredibly hard and I am looking forward to being able to share their work with a wider audience.'
Head of School Simon Underwood said: 'Music has been central to the extra-curricular learning which is at the heart of the school's broad and balanced curriculum. This CD celebrates the achievement of the individuals as well as their team spirit. It is wonderful to see our students who started at the Academy with an interest and aptitude for music, show themselves as accomplished and experienced musicians on the album. Well done the music department and to all our young musicians for their hard work and commitment in creating a successful album of new and classical repertoire. '