Oakley Vale students create glitter slippers!
18/12/2018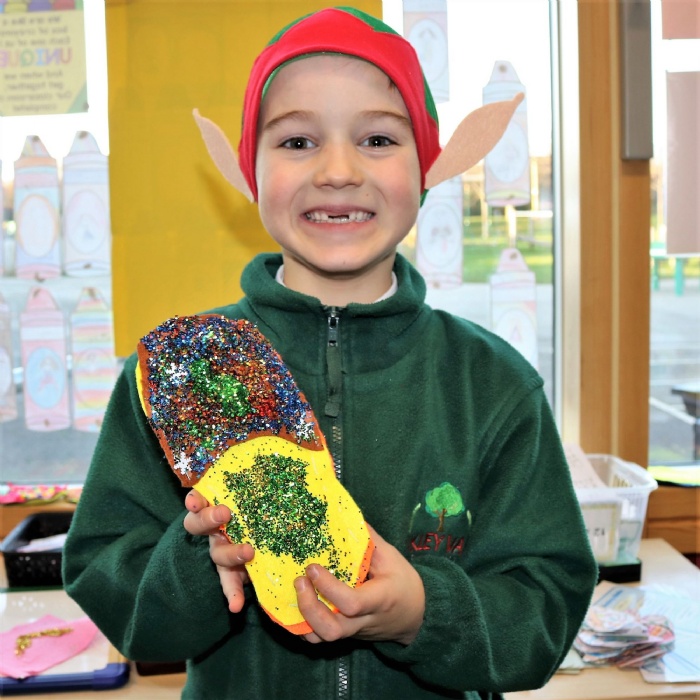 Students at Oakley Vale Primary School had a sparkly time as parents came in to help them make festive slippers as part of their 'Step into My Shoes' project.
The students have learned about the history of shoes and shoe making and have had a talk by an expert from the Northampton Shoe Museum. The Year 3 students, from Badgers and Otters classes, then invited their parents and families in for a fun afternoon, sewing and decorating felt slippers with all kinds of beads, bows, feathers and industrial quantities of glitter! It was a really busy afternoon so thanks to everyone who came in to support and share the fun.
To see more pictures of the students' colourful creations, click here.