CBA fundraising for Mental Health charity
20/12/2018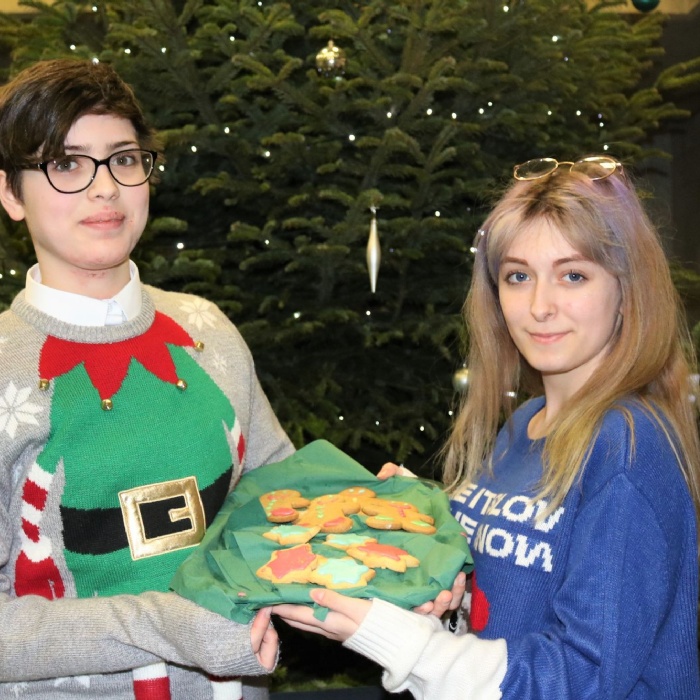 Tasmin and Jess, from Year 11 at Corby Business Academy are Mental Health Mentors.
They along with a team of other students from Year 11 and Year 12 raise awareness of mental health issues and act as a point of contact for students.
They also plan and implement fund raising activities for MIND, the mental health charity. This Christmas they sold festive cookies and ran a 'guess how many sweets in the jar' competition.