Beanfield's Glee Club prepares for Young Voices stadium concert
15/01/2019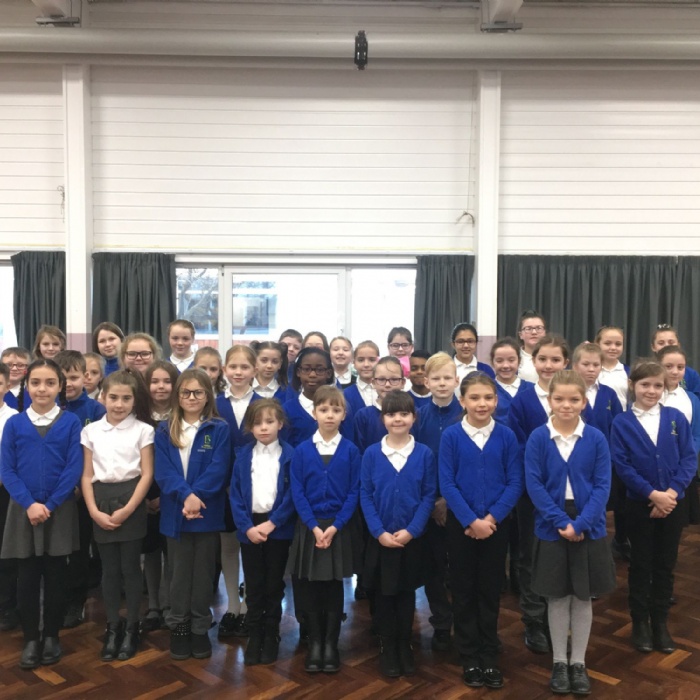 The Glee Club from Beanfield Primary School will take part in a concert at the Genting Arena in Birmingham along with 6,000 other school children and Tony Hadley of Spandau Ballet.
Members of the singing club at Beanfield have been learning a range of songs, complete with dance moves and harmonies, for the Young Voices concert, which takes place on Friday 25 January.
It will be an unforgettable experience for the 43 children, who will perform in a massive stadium in front of thousands of parents and supporters. It will be the second year in a row that a choir from Beanfield has taken part in the event and Sarah Fleming, from the Wellbeing Team, says it is the best day trip ever:
'The children really love it. After breakfast at school we arrive in Birmingham for an action-packed day that includes a rehearsal before the performance starts at 7pm. This year's songs include 'We are the World', 'Thank you for the Days', 'Any Dream Will Do', 'Viva La Vida' and one from the Greatest Showman. It is such a good day and the time really flies by.
'We normally meet every Friday after school and now we are rehearsing for one morning a week because there are more than 25 songs to learn and the children need to know the words and the dance moves. Once the children all sing together the sound and actual experience of singing in a stadium is amazing. It is one of those occasions that the children will never forget!
'I first set Glee Club up about six years ago with about 20 children and it keeps on growing. Now we have over 40 children. We have Open Sessions in September and February when more students, from Years 4 to 6 can join. It is not about how well the children can sing, it is more about promoting self-confidence and making new friendships and the difference it makes to the children is amazing!'