Trust schools take part in Sportshall Athletics competition
23/01/2019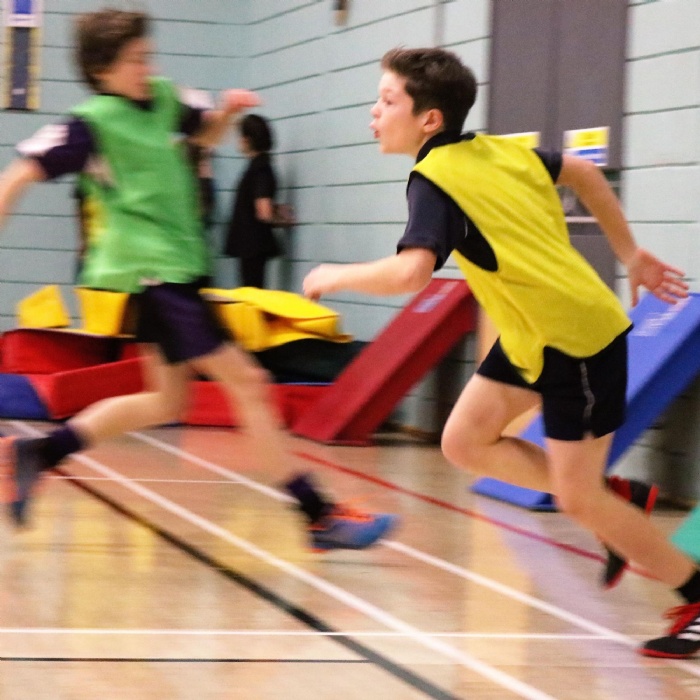 Teams from our Trust schools took part in a series of athletic challenges and races as part of a recent Sportshall Challenge.
Brooke Weston Academy, Corby Business Academy and Corby Technical School all fielded teams for the event, which was run by the Oundle and Thrapston School Sports Partnership.
Chris Long, the School Sports Manager said: 'The COTSSP sportshall athletics competition has been running since the inception of the School Games in 2011, although indoor athletics has been contested in the district for 15 years. The top two teams from each event category qualify on to the County School Games championships in March, and any pupils meeting qualification times in that event will be invited to regional and/or national level competition.'
Well done to Brooke Weston Academy who were placed top in all the events and who will continue on to the next stage of the competition.
Results:
Year 7 Boys
Brooke Weston Academy
Lodge Park
Prince William
Corby Business Academy
Year 7 Girls
Brooke Weston Academy
Prince William
Lodge Park
Corby Technical
Corby Business Academy
Year 8 Boys
Brooke Weston Academy
Lodge Park
Corby Business Academy
Year 8 Girls
Brooke Weston Academy
Prince William
Lodge Park
Corby Technical
Corby Business Academy
For more information on sportshall athletics click here
For more information on the Northamptonshire Sport County School Games programme click here
To see a gallery of pictures from the event click here