Beanfield Primary School rounds off Ambition for All with a talent show and special assemblies
02/04/2019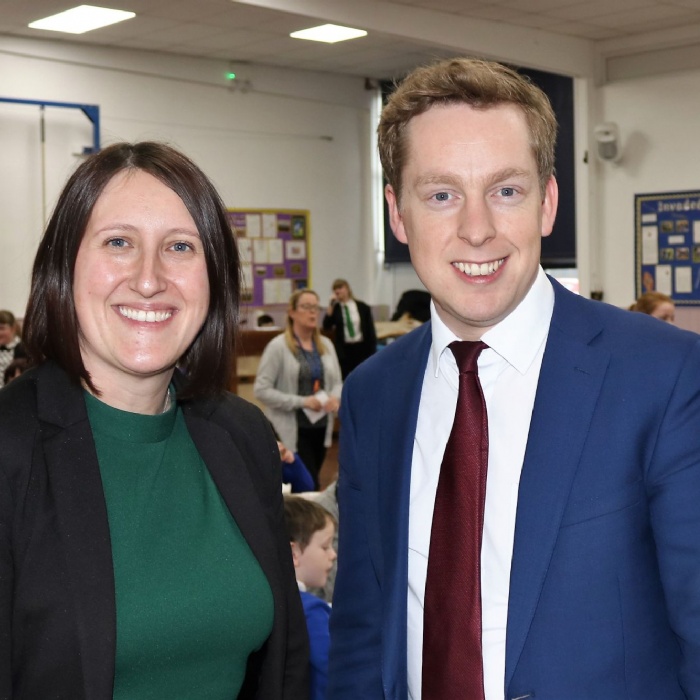 Beanfield Primary School had an exceptional Ambition for All month with lots of activities which raised more than £2,000 for two local charities.
The theme started with a sponsored Jumpathon which each year group took part in. Throughout the month the students also learned a different, age appropriate skill, which they shared during a special assembly. There were also two themed afternoon teas, when students and their families got together to enjoy delicious sandwiches, cakes and drinks prepared by catering manager Kevin Dainty and served by the very efficient Catering Crew. The local MP, Tom Pursglove, also came in to the school for a visit during the second afternoon tea, and had a quick chat with children and their parents, as well as a tour of the school.
Another highlight was the talent show when more than 60 students showed off their skills in music, gymnastics, singing, dancing, football and comedy. It was compered by student Ryan Kemp and attended by hundreds of parents and Cllr Lawrence Ferguson, the Deputy Mayor of Corby. There were refreshments and a raffle which boosted the charity fundraising for the month to a whopping £2,064! The money raised will be donated to Lakelands Hospice and the NANNA animal charity. The talent show was such a success that there will be a repeat performance to the whole school later this week.
The final Ambition for All event was a special assembly so students could showcase the skills they had learned. Reception played 'Twinkle Twinkle Little Star' on keyboard while the Year 1s did hula hooping and Year 2s showed off their line dancing. Year 3s displayed their archery skills. Year 4s learned about first aid, Year 5s practised origami while Year 6s learned country dances from the 1900s.
Well done and thank you to everyone who supported the Ambition for All events throughout the month. Particular thanks go to Callum Reilly and Gemma Cushings for organising the Jumpathon and talent show and to all the students, staff and parents who all made sure that Ambition for All was such a success at Beanfield Primary School.
It is now Gretton Primary School's turn to be Ambition for All torchbearers for February.
To see more pictures of the afternoon tea event click here.
To see pictures from the variety show click here.