Jane MacDonald receives LLE designation
02/08/2019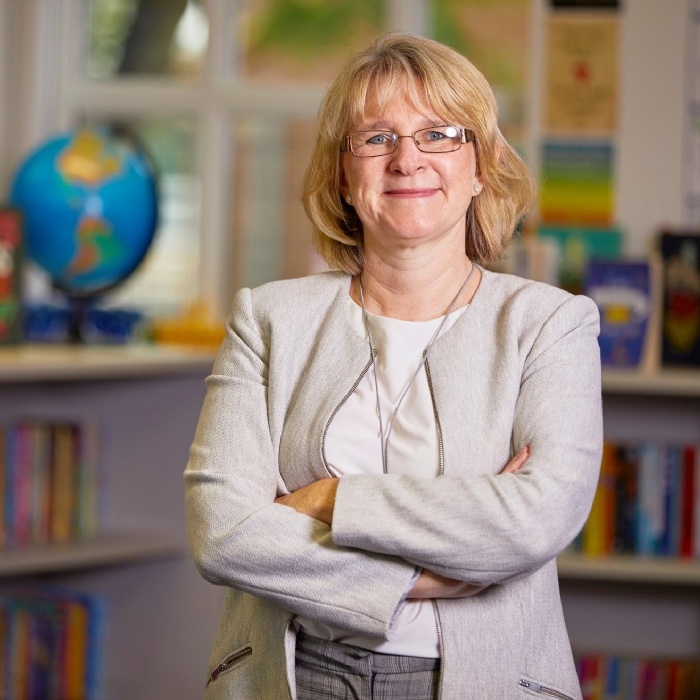 Congratulations to Gretton Primary School's Principal, Jane MacDonald, on her designation as a Local Leader of Education. LLEs provide a range of school-to-school support, including coaching and mentoring for head teachers.
The new role means that, alongside her headship, Jane may also receive requests from other schools or headteachers for help and advice. Depending on their needs an intervention could range from a simple one-day visit to a much longer term strategy, lasting weeks or months.
Jane received her designation from the Brooke Weston Teaching School Alliance following an intense application process. As well as being a facilitator on its Middle Leaders course for many years, Jane is also chair of the Brooke Weston Trust's Leadership Academy programme, which develops the school leaders of the future.
Her specialism is in early years and she became Principal at Gretton nearly five years ago. Before that she was Deputy Head at Oakley Vale Primary School, and she has also worked at Corby Old Village School, so she is very familiar with the schools and community locally.
Jane said: 'This is a really exciting opportunity. Although my school is relatively small I have also had experience in a range of settings and in coaching and mentoring staff. If someone is new to headship then I should have the experience to help. As a Trust we have a really supportive group of primary principals, however, some standalone schools may not have that network. If you are a new head you have to do everything for the first time, like data returns, strategic staff planning or a myriad of other tasks that you need to step up to. If I can offer support to other headteachers or schools then I will be very pleased to help.
'The good thing is that I have such a strong team at the school and a really good Assistant Principal, so if I am out doing LLE duties then I know that the school is in really good hands as it is, and will always remain, my number one priority.'