Wellbeing committee set up social events for Beanfield and beyond!
26/02/2019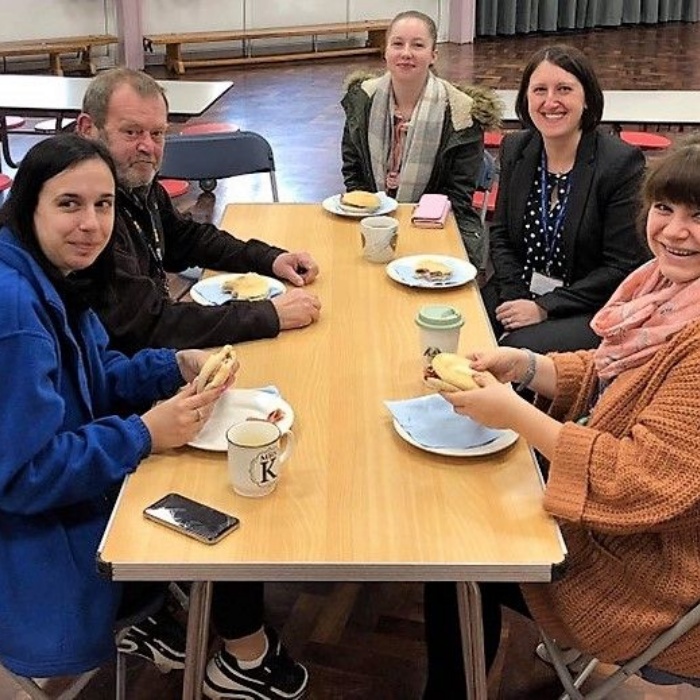 Beanfield Primary School has set up a social committee to organise events and activities for fun and team building. Today they will be running their first ever after school yoga class run by qualified instructor Claire Hyde and they have invited colleagues from other Trust schools to take part as well.
Another popular initiative is 'Morale Boosting Mondays' where staff have bacon rolls alongside their weekly staff briefings to start the week off well.
The social committee was set up in September after a questionnaire asked staff what activities they wanted to try out. Their first event was a quiz night. Sarah Fleming and Callum Reilly from the Wellbeing Team were the quiz masters for general knowledge plus 'quick fire medical', 'go fetch' and dance rounds. Callum said: 'It was a really good night and encouraged people to get involved and get out of their comfort zones in a good way!'
That was followed by a staff Christmas party at the school which was a great success and now a six week run of yoga classes is taking place on Tuesdays from 4.30 to 5.30pm. Sessions cost £3 per week and need to be booked. If people attend for five weeks then the sixth week is free.
The school has also started a bonus ball draw every week with half of the funds being used for prize money and the other half going back to help fund social activities and events. There is a race night coming up on 29 March and the team are hard at work planning for the end of year.
As well as Callum and Sarah, three other staff members are on the social committee representing different areas of the school so everyone can feel included. Sarah said: 'The good thing about having people from different teams is that we can get different points of view and a general gist of who is interested in what. We do bulletins through email and give people updates. We have had lots of positive comments and are always being asked when the next event is. It has been a real success!'