CBA Band playing at local Conservative Club
28/02/2019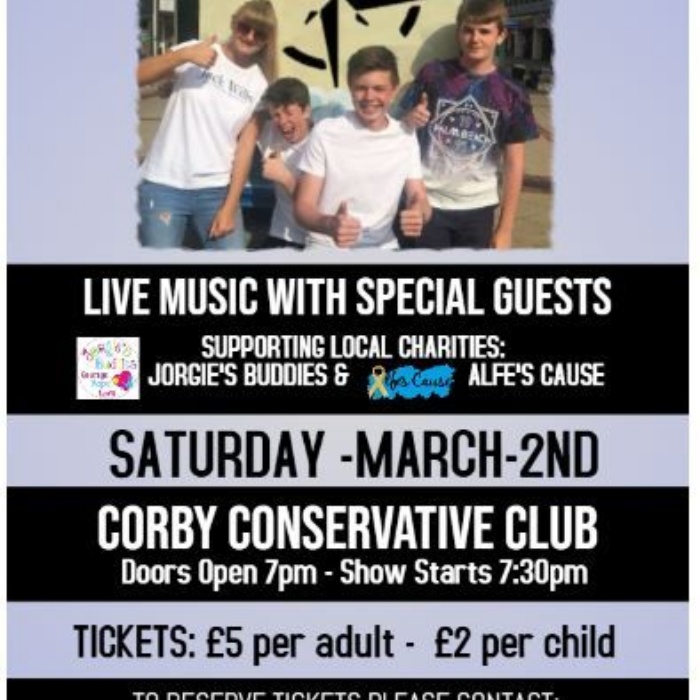 Compass, a four-piece band comprising young musicians from Corby Business Academy, is doing a charity performance at the town's Conservative Club this Saturday.
Singers Will Ballantyne and Nylissa Lay, pianist Sully Rymarz and drummer Ben Teasdale, have been playing together for about 18 months. They wanted to organise their own event to showcase Corby talent and Saturday's event will be an entertaining evening with a variety of special guests, dancing, magical and musical talent with Compass playing a variety of pop songs, whilst raising funds for two local children's charities, Jorgie's Buddies and Alfe's Cause.
There are lots of raffle prizes which have been kindly donated by many local companies including Corby Radio, Gravity Trampoline Park and the Savoy Cinema.
Doors open at 7pm and the show starts at 7.30pm. Tickets are £5 per adult or £2 per child. To reserve tickets please call Lynnette on 07944 531243, email entertainedbycompass@outlook.com or like and message through their facebook page.