Wolves triumph in Oakley Vale car race!
03/11/2019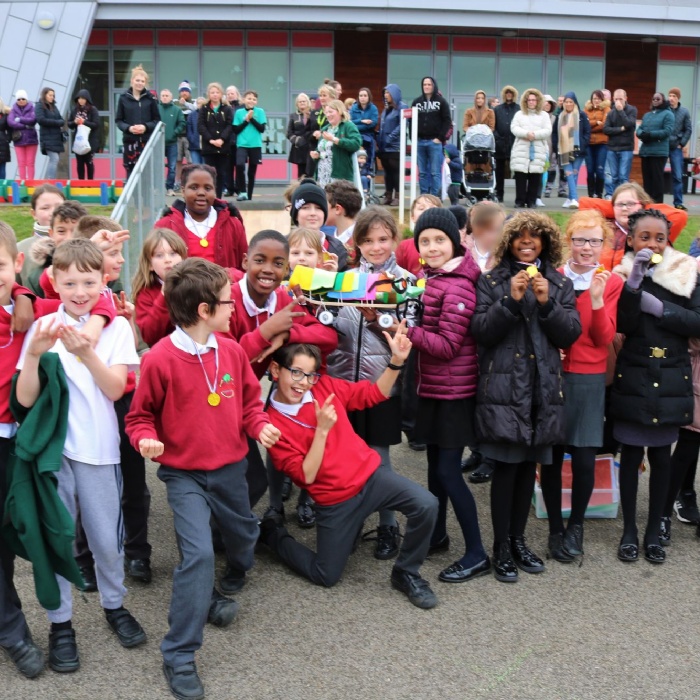 Well done to Wolves class whose model car proved victorious in Oakley Vale's race as part of their Ambition for All week.
Each class designed and built their own car on a skateboard chassis. The entries were then displayed to parents in the playground before being placed on a specially designed ramp and released. Some barely made the bottom of the ramp, others swerved off-course into the eagerly expectant crowds and one even ended up upside down! The final position of each was marked in chalk on the playground and the Wolves' car was pronounced the winner. Each class member received a medal and the glory of a job well done! Thanks to all the parents who came along to spectate, cheer and enjoy the fun.
Ambition for All continues for the rest of the month at Oakley Vale Primary School where its focus is on STEM (Science, Technology, Engineering and Maths) subjects.
To see a gallery of pictures from the car race, click here.