Space theme for Y2 students at Peckover Primary
18/03/2019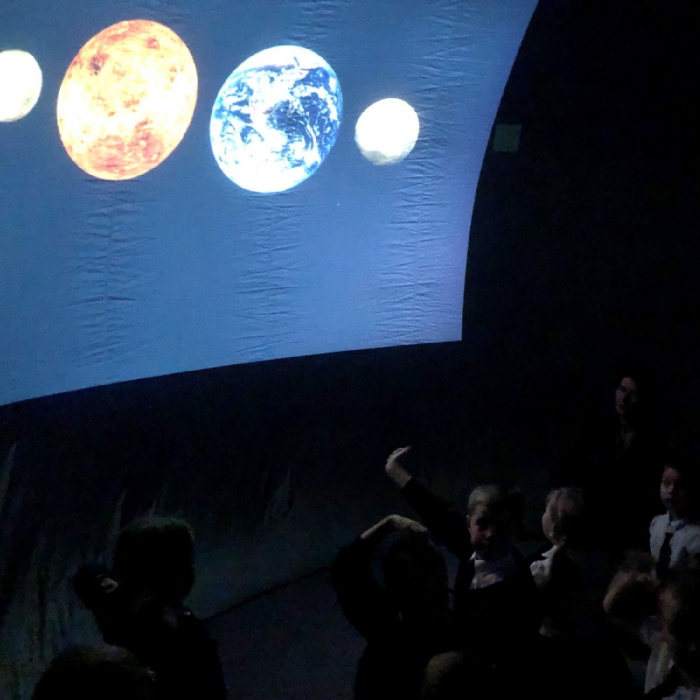 Year 2 students at Peckover Primary School have been very busy with an out of this world theme this term, experiencing an inflatable planetarium and gearing up for a visit to the National Space Centre.
The Planetarium was a huge hit as it enabled the children to sit in a gigantic dome where images of the planets and night sky were projected onto the inside. They learned all about the different planets, their sizes and how long it would take to travel to them. They also learned about the different constellations and how to spot them.
Then they looked at different materials in science and they designed and made space suits for astronauts. The children worked collaboratively and thought carefully about which materials would be most suitable for a trip into space. They also printed colourful covers for their topic books using printing ink on a crumpet to produce moon patterns, which they also decorated with a rocket potato print. Finally they are looking forward to a trip to the National Space Centre at the end of this month where they will see real life rockets and spacesuits. It has been a really busy and interesting topic and the Year 2s are really enjoying their work.
To see a full gallery of pictures click here.