TCA teacher builds Academy in Minecraft
25/03/2019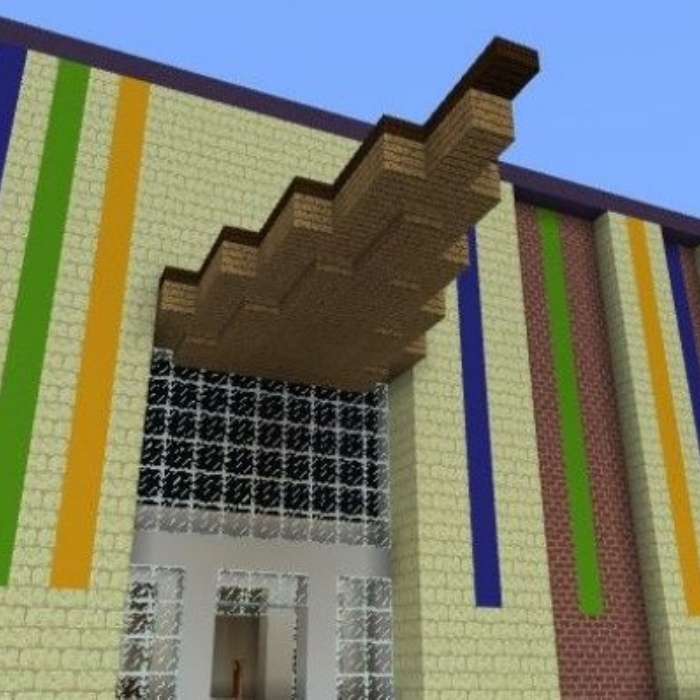 A teacher who recreated Thomas Clarkson Academy in Minecraft is hoping to use it as a unique teaching tool to deliver lessons to students who may be experiencing barriers to education.
Two years ago, art teacher Mr John Birch – a Minecraft enthusiast – spent time during the summer holidays building Thomas Clarkson Academy in Minecraft.
It prompted him to consider whether it could be used as a teaching tool to deliver 'virtual' lessons to students who need extra support.
Lessons taught in the classroom can be adapted for Minecraft, with the hope it could make lessons more accessible for students by keeping them engaged and on task.
Mr Birch said it could also help new students – particularly EAL students – with their transition to TCA as it allows them to explore their new school.
He said: 'It's all about inclusivity and the idea that anybody can be involved. By replicating in Minecraft what we do in lessons, it becomes a teaching tool with tangible schemes of learning. It's about using Minecraft in a different way.
'It is an evolving project and we're slowly building up the amount of lessons we have on there. There's so much scope with it.'
Presently, Mr Birch is working with five student 'testers' after school to trial the lessons and is planning to conduct a live test in a lesson soon. It is hoped that the project could be rolled out across the school so that lessons are available in every subject.
Mr Birch was invited to give a presentation about the project at the recent launch of 'Wisbech: Made in Minecraft' on Friday.