Holly is designated an SLE
28/03/2019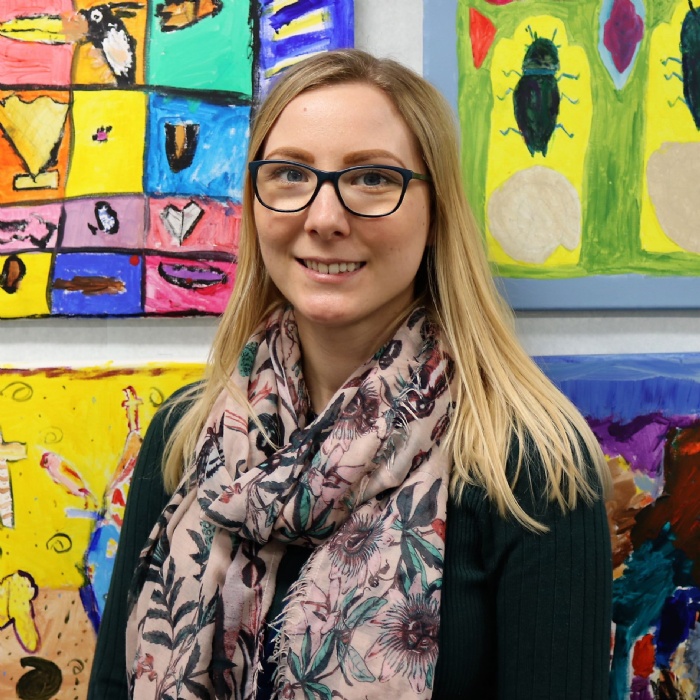 Congratulations to Holly Gladwin, a Year 4 teacher from Peckover Primary School, who has recently been designated as a Specialist Leader of Education, meaning that she will be able to offer school to school support in key areas, including her maths specialism.
Holly has spent her whole teaching career at Peckover, taking over in her second year as Year 3 and Year 4 lead. She is a dedicated classroom teacher but also has strong interpersonal skills and is looking forward to working with other schools and colleagues in her new role.
She said: 'I came here for a placement, was lucky enough to get a job here and I have stayed ever since. There is no job out there like teaching, nothing else matches up to it. You see changes in your children every day and build up such strong relationships with them. In Year 4 they are just becoming self-reliant and getting that bit of independence but still have that little twinkle of magic!
'I was asked to apply to become an SLE because there is a need for people who can give support for the Year 3 and 4 age phases. The course was really interesting and focused on personality types and the psychology that underpins coaching.
'Wherever you go, and whoever you are supporting, there is always something that you take away from them as well and think "I am going to try that." It really is about learning from each other and maybe me guiding them in something specific that they have requested.
'I did a two year maths specialist teacher course which gave me lots of layers that I could apply in school and share with everybody else. We are definitely a school where we are told to try things and, if they work, then share them with colleagues.
'I've done the Aspirant Middle Leaders course at the Brooke Weston Teaching School Alliance which was really useful and also an observations course over at Thomas Clarkson Academy so that experience will help for my SLE role.
'I am a steady, calm and cheerful person and sometimes think that if something is going wrong for you, you need someone to come in and have a bit of positivity to motivate people and get going again. There are going to be challenges so it is all about having honest conversations and building rapport. It is about being supportive and encouraging and, as well as working with experienced teachers, I would also like to work with NQTs and students to support them in the early stages of their career.'