Beanfield collects Easter goodies for homeless charity
04/08/2019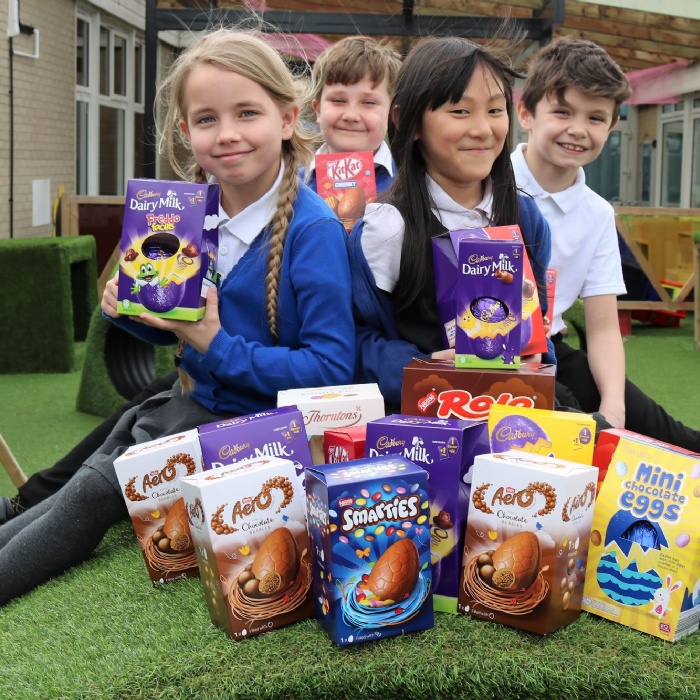 Students and staff at Beanfield Primary Academy have donated more than 60 Easter eggs to the Corby RISE homeless charity.
The school has previously supported the charity by making up around 80 Christmas shoeboxes full of essentials, toiletries and treats and have now repeated their support with an Easter theme. As well as chocolate eggs donations also included items like underwear, socks and toiletries.
Wellbeing team manager Sarah Fleming said: 'Corby Rise is new charity that offers services for the homeless on Mondays and Fridays. They can have a shower, hot meals and get things that they need like toiletries, underwear, socks and plastic cups. I think the charity will also go out into the community delivering meals.
'As we have previously helped by donating shoeboxes full of items at Christmas they asked whether we could support them with Easter eggs. The students and families at Beanfield have been incredibly generous donating lots of things this Easter. It will make a huge difference to those people in our town that really need it.'