BWA students learn more about NHS careers
04/09/2019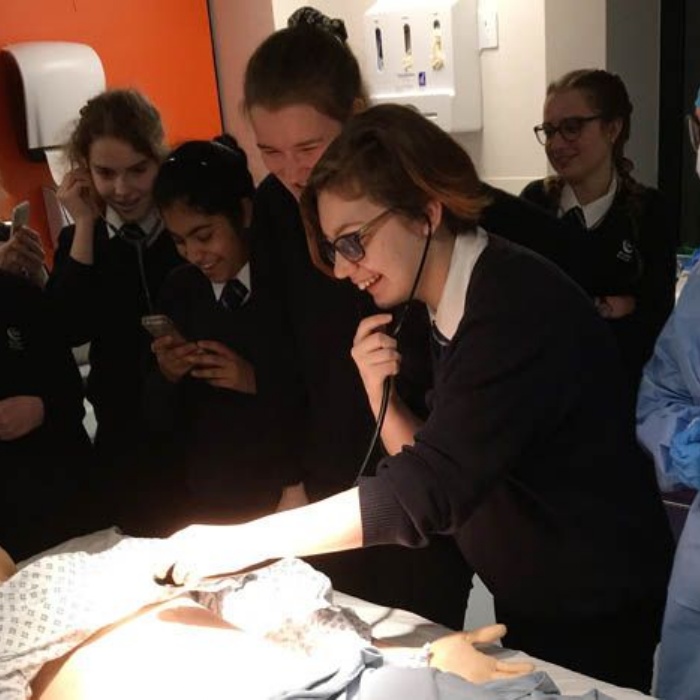 Brooke Weston Academy students had the opportunity to get hands-on and learn about different job options available when they attended Kettering General Hospital's NHS Careers event.
The 30 students took part in interactive workshops including learning about plaster casts, cannulation, CPR, endoscopic equipment and doing resus roleplay in the new training theatre. They also had a presentation from the endoscopy team as well as having a question and answer session with staff from a range of hospital roles including surgeons, nurses, a midwife, paramedic, mental health specialist, administrator, junior doctors and medical students from the University of Leicester.

All of our students took away a pack with information regarding the full range of careers open to them and the various routes that can be taken to enter them, as well as information on the fantastic apprenticeship opportunities that are increasingly available to students.