Hundreds attend Trust Network Conference 2019
24/04/2019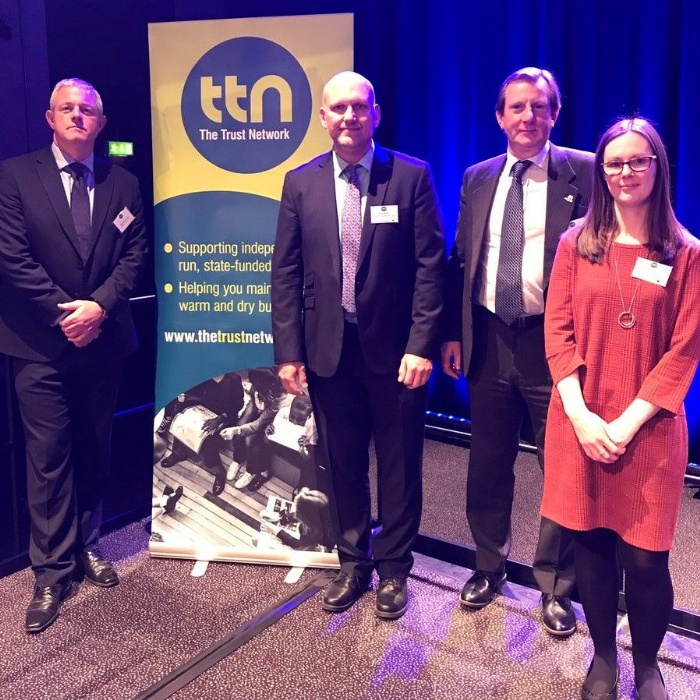 Hundreds of delegates from schools and MATs from across the country attended the Trust Network's latest national conference with keynote speaker Rory Kennedy, Director of Capital at the Department for Education.
The event, entitled 'Building Education' was targeted at professionals working in educational estates management. It is the third time that that Trust Network, set up by Ormiston Academies Trust, BMAT and the Brooke Weston Trust, has staged the annual conference which shares expertise and best practice, helping schools to run their estates efficiently and cost-effectively.
Representatives from 90 Trusts attended (collectively representing over 900 academies and 425,000 students with a geographical reach from the Lake District to Cornwall.
Mr Kennedy spoke on 'Today's Challenges, Tomorrow's Opportunities' while his colleague, Rachael Davies gave delegates a DfE update on good estate management for schools. This was followed by a panel discussion about school conditions and sustainability.
The event also included Procurement Street, an exhibition where suppliers and manufacturers showcased their services and were on hand to talk to interested parties.
In the afternoon there was a series of workshops on compliance and sustainability and Jo Bailey, Brooke Weston Trust's procurement officer presented a case study with David Allen from DfE's Schools Commercial Team.
Feedback for the whole event was very positive. The Chief Operating Officer at InMAT said: 'I thoroughly enjoyed it and found it very informative.'
Afterwards Matt Isherwood, Estates Director for the Brooke Weston Trust, said: 'The Trust Network was delighted to return to Corby Business Academy for their national conference. The conference attracted delegates from over 200 MATs stretching the length and breadth of England. Numerous high profile speakers shared the very latest insights into the opportunities available within the estates function to the education sector. It was a successful and rewarding event for all who attended.'
To see pictures from the event click here.
The Trust Network is free to join and all resources/discussions and online forums can be accessed via their website.