Trust secondaries take part in Big Book Quiz 2019
26/04/2019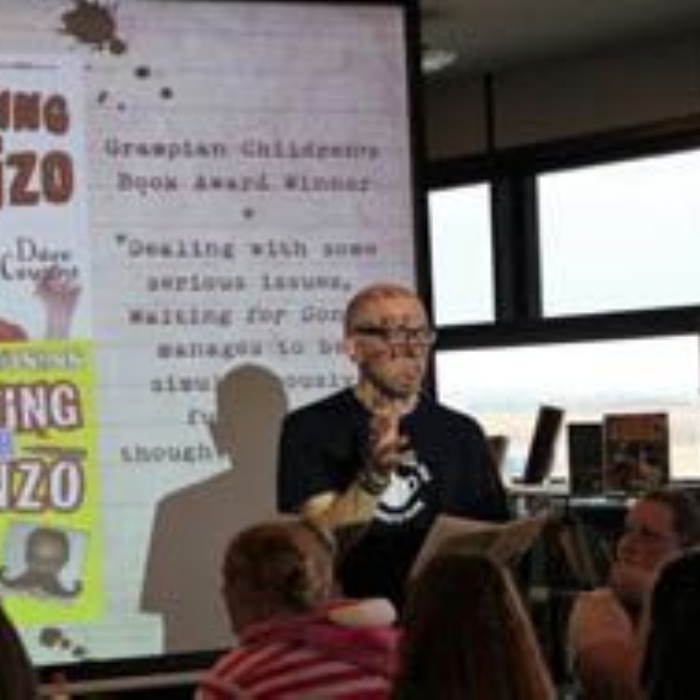 Secondary schools from across the Brooke Weston Trust gathered at Corby Business Academy for the Trust's annual Big Book Quiz, attended by author Dave Cousins.
Students and staff dressed up as characters from their favourite books such as 'The Twits', 'Alice in Wonderland' and 'The Cat in the Hat'.
Award-winning author of young adult fiction Dave Cousins opened the event by giving a speech about his journey to becoming a writer. He talked about the inspiration for his stories and read an extract from his book 'Waiting for Gonzo.'
Students had the opportunity to ask Dave questions and get copies of their books signed. Many also had their photo taken with him and received signed postcards.
Students then took part in the book quiz, consisting of six rounds, which tested their knowledge of a range of popular books. The quiz comprised multiple choice questions and students had to guess the names of books from snippets of their covers. At the end of each round students took part in a fun physical challenge including making the best astronaut from a roll of foil. This year also featured a librarians' quiz for the first time.
Prizes were awarded for a variety of categories including best costume from each school, best team costume, winner of the librarian quiz and student hero from each school. The overall top three teams received an Easter egg each and a selection of books. The winning team also won the BWT Big Book Quiz trophy.
Student Dylan Smith from Brooke Weston Academy said: 'I liked everything, it was a really fun day. You got to dress up and it was worth reading the books to get the answers. I also like the physical challenges. My team had to wrap me up in tinfoil to look like an astronaut!'
Well done to everyone who took part.
To see a gallery of photographs from the event click here.
The results of the competition are below: