CBA staff celebrate marathon success
05/02/2019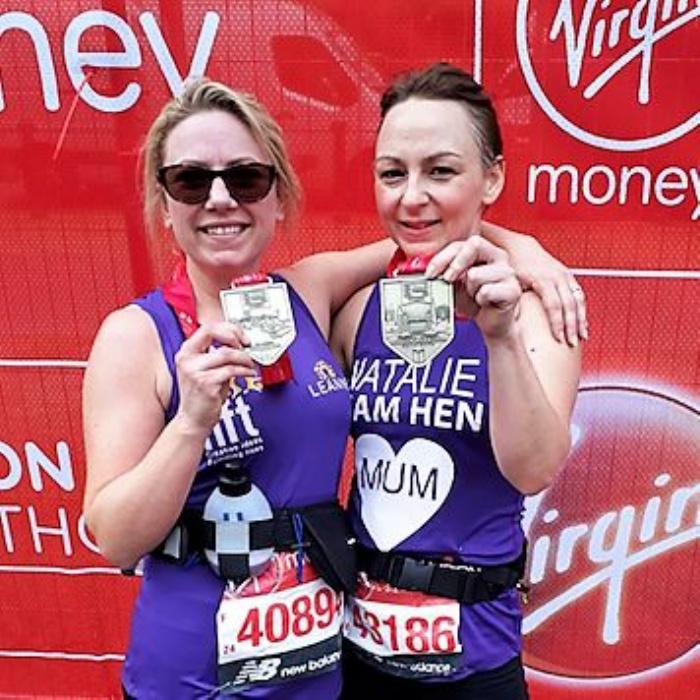 Congratulations to Natalie Rennie and Leanne Elliott from Corby Business Academy who took part in the London Marathon to raise money for charities close to their hearts. The pair crossed the line together, completing the race in 3 hours 56 minutes and raising over £2,500.
Natalie ran the marathon to raise money for Headway, a local based charity that supports people with brain injuries and tumours. She said: 'I lost my mum to cancer last year. She had multiple brain tumours and the charity really helped support us so I wanted to give something back by raising money for the charity and the fantastic work they do.'
Leanne ran the marathon to raise money for Hft, a charity that helps support people with learning difficulties to transition to independent living. She said: 'Here at Corby Business Academy we have a Unit Provision for students with Special Education Needs. I think it is really important that we continue to help support the students in their next steps after they leave the Academy and this charity may play a part in some of their lives to help provide them with increased independence in the future.'
Leanne said: 'The London Marathon was amazing, the atmosphere was electric and it was incredibly well organised. We set off at the start line together but agreed we would run at our own pace so quickly separated. Then 1km from the finish line I felt a tap on my shoulder and it was Natalie so we ended up crossing both the start and finish lines together which was nice.
Natalie said: 'The crowd really do carry you through. People on the sideline that don't even know us were shouting our names and cheering us on and that was very emotional.'
Leanne said: 'We are so pleased to have made it to London this year as we have been trying to get in for years. It is the pinnacle of marathons and after Natalie's mum passed away last year, we just knew that this year we had to take part. Myself and Natalie also achieved personal bests, which makes it even more special.'
The duo started running together five years ago after signing up to run a 10k Race for Life. Whilst Leanne didn't particularly enjoy running at first, the pair soon started to catch the bug and have since taken part in many races such as Tough Mudder, Pain and Suffering and half marathons.
They volunteer twice a week to lead community running groups and have been training for the marathon since Christmas. Leanne said: 'As well as running our community groups, we also took part in park runs and a long run on a Sunday. One Sunday we would increase our distance and then the next week we would take it back down to around 10 miles.
Natalie said: 'Running has been great for socialising as well as our mental health. Running is great for stress relief and we never want to miss a session as we feel so much better for going for a run.'
Head of School Mr Simon Underwood said: 'A huge congratulations to Natalie and Leanne for completing The London Marathon. They are incredibly inspirational and great advocates for showing what you can achieve through hard work and dedication.'

Natalie and Leanne are now already planning their next challenge, which will be a triathlon.
If you wish to support Natalie by making a donation please click here.
If you wish to support Leanne by making a donation please click here.