Ofsted says 'rapid improvements' have been made at Corby Business Academy
05/07/2019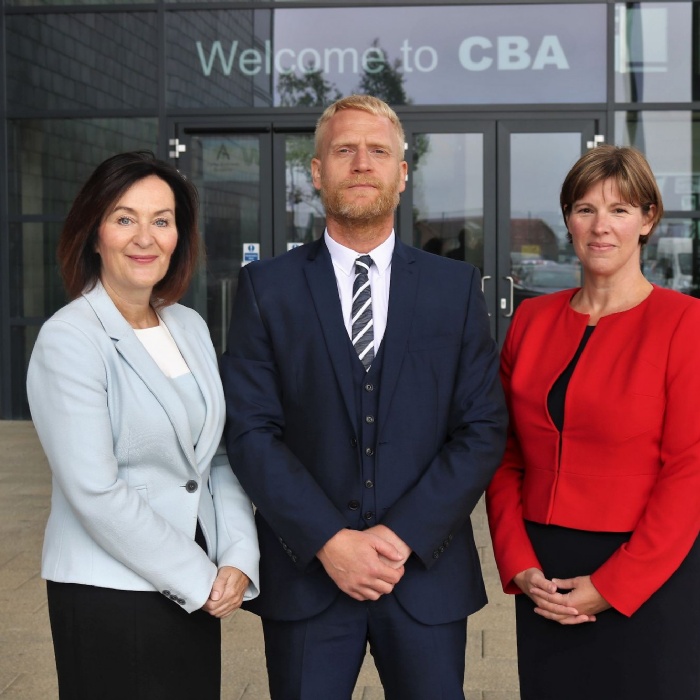 The determination of leaders at Corby Business Academy 'has brought rapid improvements to the morale and to the culture of the school' according to Ofsted inspectors.
Their report highlighted the strength of the Academy's leadership, governance and SEND (Special Educational Needs/Disabilities) provision, which was described as a 'distinctive asset' to the school.
The effectiveness of leadership and management was judged to be good and leaders' work was 'respected and valued.' The report said: 'The recently appointed Heads of School, with the strong support of the Executive Principal, lead with determination. Their ambition for rapid school improvement is having a positive impact on standards.'
Inspectors said they have a 'sharp and incisive understanding of the school's strengths' and 'a strong vision' for its future direction and success, which is understood by staff and morale is high.
Inspectors found that student behaviour is now good, attendance is above average and 'the school is a calm and orderly environment.' There was also high praise for the Academy's safeguarding protocols and systems, which allowed students to feel safe and attend school with confidence.
It was noted that 'leadership of the curriculum is effective. Pupils have access to a broad and balanced curriculum' which has been restructured, with further improvements planned. The wide range of extra-curricular activities was 'valued and appreciated' by pupils and parents.
Governance of the school is 'increasingly strong' with Governors being 'ambitious for the school' with 'an in-depth understanding of the strength and priorities for further improvement.' They were found to be 'skilled and knowledgeable' and to 'care deeply' for the Academy, holding senior leaders 'stringently to account.'
The Academy's SEND provision is 'highly effective' allowing students to make good progress. The report stated: 'The leadership of pupils with SEND is strong, particularly in the specialist resource unit … pupils with profound and complex learning needs receive highly tailored teaching and support. Pupils attending the unit are making good progress and are cared for exceptionally well.'
In the Sixth Form leadership 'is strengthening,' relationships are positive and students 'are appreciative of the individual support' that they receive. In addition a 'coherent programme' of careers advice is being developed and 'students are especially positive about the help and advice they receive for applications into higher education.'
Secondary Executive Principal Anne Hill said: 'The Heads of School and I are pleased that interventions put into place since September 2018 have been recognised as effective. The inspectors are clear that corporately we have the vision and ambition to make Corby Business Academy the best that it can be. Our dedicated team of staff are determined to achieve that as quickly as possible.'
Dr Andrew Campbell, CEO of the Brooke Weston Trust said: 'I would like to thank Secondary Executive Principal Anne Hill and Heads of School, Simon Underwood and Nicola Treacy, for the positive results that they have achieved so far at Corby Business Academy in their short tenure. Their strong leadership skills have been highlighted in this report and I have no doubt that, under their guidance and professionalism Corby Business Academy will continue to go from strength to strength.'