Beanfield students visit the Core
05/08/2019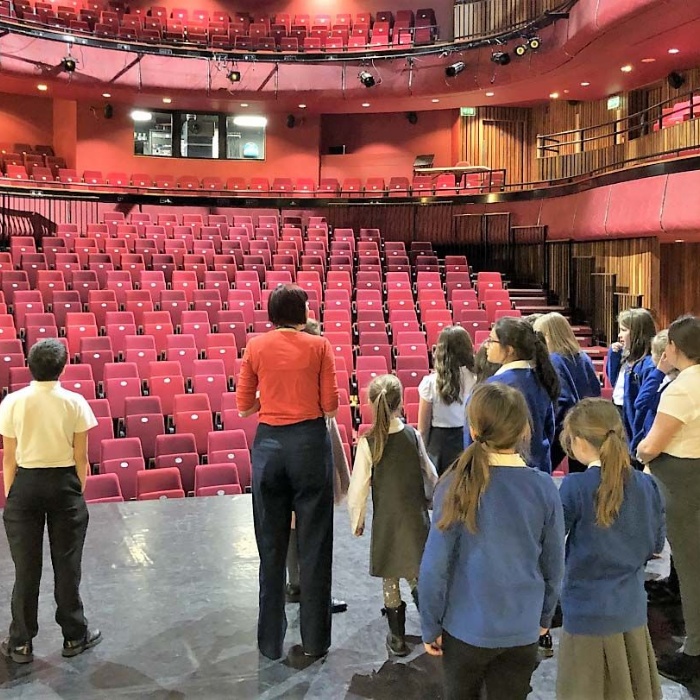 Arty students from Beanfield Primary Academy had the opportunity to see behind the scenes at the Core Corby as part of the Arts Award programme they are doing.
The students, from Years 5 and 6, attend an after school art group where they can build up a portfolio of work. To get the Discover Award they need to complete 20 hours and now they are working towards the more advanced Explore level.
A total of 18 students were able to visit the Core theatre where they met staff including the general manager and education outreach manager. Education Welfare Assistant Callum Reilly runs the club. He said: 'We were taken on a tour of the building, including the areas that the public can't always go to, like the control room with the sound and lighting boards, break out spaces and workshop rooms. The children went in the main auditorium and looked out from the main stage. They asked some amazing questions. The more that they looked at it they were really interested in people's jobs and what did they do.
'To get their Explore certificate they have to visit an arts venue and so I would also like to take them to see a production so they get to experience both sides of the Core.'
The club is a really creative place where students can work on lots of different projects and use different media, we have explored what arts means to them, and have also done some drama where they have worked together really well as a team. They can do whatever interests them including artwork, fashion design or even computer animation and we support them, whatever their area of interest.'
To see more photographs click here.