Student Selected for Northampton Saints' Under 16s Academy
16/05/2019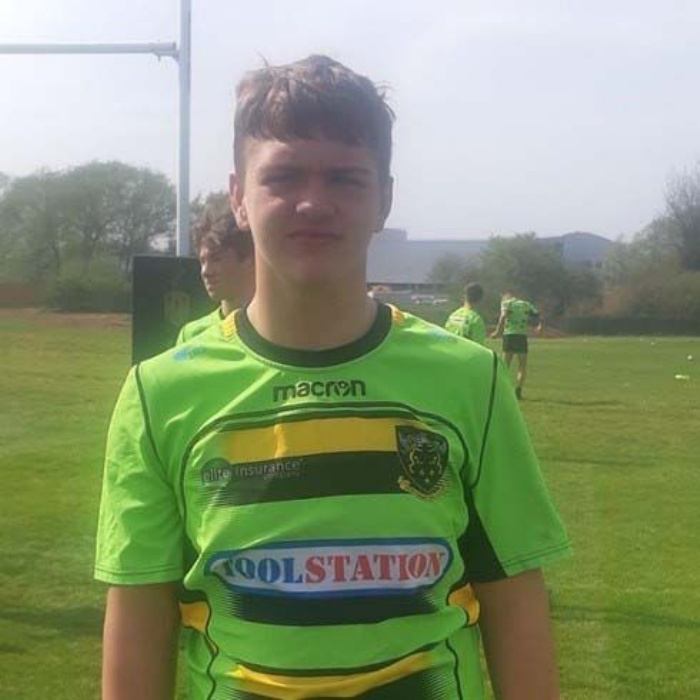 A promising rugby player from Thomas Clarkson Academy is celebrating after being picked for Northampton Saints' under 16s Player Development Group (PDG).
Danny Grieve has been part of the club's Developing Player Programme for a while and following trials, he recently made it through to the next level, the under 15s gold squad.
The gold squad is the feeder squad for the club's PDG and after five weeks of travelling to Colchester for training and trials, along with a development squad match against Wasps, Danny secured his place in the Eastern Counties PDG. It is another step up for the Year 10 student, who is keen to pursue a career in professional rugby.
'We got an email to say I'd made the gold squad and when my mum told me, I didn't believe her.' Danny said. 'I was shocked and speechless.
'Playing at this level, I've found that the game style is completely different in terms of impact and speed of play – it's a lot quicker. I could really tell it's on a different level and it's a big step up, even from the DPP group.
'It's made me more determined. After every session they take videos and you have to assess yourself. I'd like to understand the abilities of the other players on my team more so I can use the calls better.'
Danny, who plays number 8 as well as prop, has been training once a month with the DPP and with his local club in Wisbech once a week. He's now training once a week with the gold squad in Cambridge.
He said: 'It's taught me to be confident and don't play to other people's abilities. It's also developed other skills, like working with other people and even understanding other people's cultures. I've probably met more than 100 people through the DPP, so it teaches you how to get on with others and work as a team.'
Danny's journey to the Saints academy began in 2015 when PE staff at TCA encouraged him to attend a training session at Wisbech Rugby Club.
Danny will be part of the Saints' PDG from under-16s through to under-18s, when selection is made to represent Northampton Saints against a variety of clubs up and down the country.
This academy level group has also been a feeder to the England Lambs so it represents a great opportunity for those wishing to pursue a career in professional rugby.