TCA's first-ever mother/daughter day is a success
21/05/2019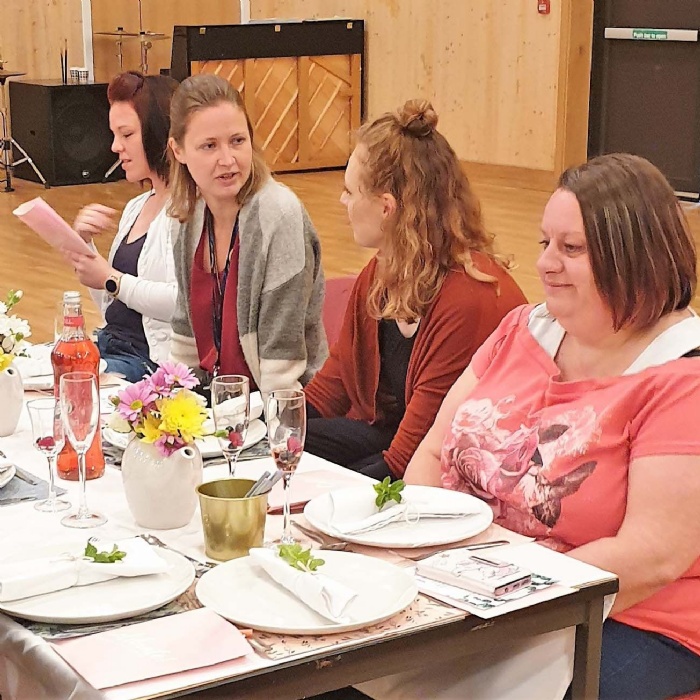 A special event at Thomas Clarkson Academy to celebrate mothers and daughters was very well received and paves the way for future family occasions.
A group of teachers organised TCA's first Mother, Daughter and Special Ladies Brunch on Saturday, with games, food and a speech about female empowerment all part of the celebrations.
It was the brainchild of Miss van Rhede and her fellow South African colleagues, after they decided to bring a tradition from their native country to TCA. Events such as these are a big part of their culture.
Around 30 students and family members, including a grandmother and a foster mum, attended with several shedding a tear when a short film was played which featured messages from their daughters.
Teacher Ms Morley gave a talk about the UN's drive to empower adolescent girls and how education is key to this. She also spoke about you have to make things happen in your life, rather than just wishing for it.
Miss van Rhede said: 'The event went really well. There was lots of fun and games and it was so nice to see everyone bonding so we're really pleased it was successful. I'd like to thank everyone who attended and the staff who helped out.
'Many of those who came along asked for more of these types of events so we're planning to hold a family day in July with a hog roast and football activities.'
Miss van Rhede explained that in South Africa, events like the mother/daughter brunch are held on Mother's Day or Women's Day.
'The idea of family and the bonds between family members is very big in South Africa,' she said. 'These events are about building relationships, spending time together and celebrating the difference that a strong bond between mother and daughter can make to both their lives.
'A strong bond and positive attention gives a child confidence and can affect how they treat others. It can also have an impact on a student's school life.'