Beanfield teachers share a story
24/05/2019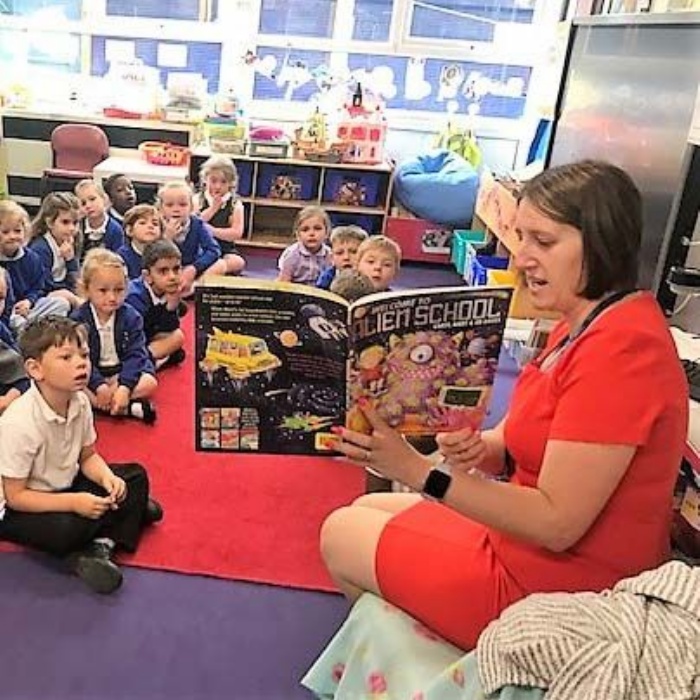 Members of staff at Beanfield Primary School read stories to different classes during a 'Share a Story' morning.
The event was run as a celebration of 'National Share a Story Month' and each adult chose a book and read for about 20 minutes with their designated classes. Students from Reception through to Year 6 enjoyed story time with a difference.
Education Wellbeing Assistant, Callum Reilly said: 'I was given a Year 5 class so I chose a specific book, written as a diary with lots of mini stories as it relates back to the themes of resilience and working together.'
Teacher Gemma Carey said: 'The whole school took part including our nursery children. This is another event to promote a love of reading in school - the children and staff are always so supportive and enthusiastic and we particularly wanted staff to read with children that they wouldn't normally see.'
To see more pictures click here.