Oakley Vale's collaboration week
06/04/2019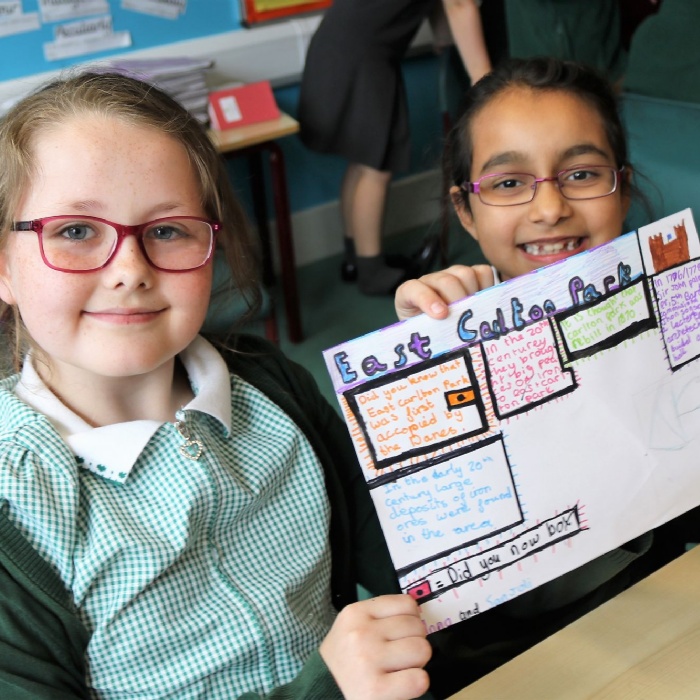 Oakley Vale Primary School is running its first ever 'Collaboration Week' where year groups are joining together for five days of fun activities across a range of topics.
Yesterday's focus was on art, so every student produced their own circular artwork which will be displayed on the screen wall near the dome. The school also used the day to start preparing for their float for Corby Carnival in July.
Today's theme is geography so every class has been allocated a different part of Corby to study and discover. Wednesday will be a PHSE and mufti day, while on Thursday classes will be doing outdoor cooking. Collaboration Week finishes on Friday with a musical theme and parents are invited to come along and hear what their children have been up to.
Vice Principal Katie Mason said: 'The children have really understood the concept of what collaboration means so, not only are we working with different subjects, but they are working together. Their artwork was inspired by a story called "The Dot" so every child has produced one. In geography we will be talking about Corby and there will hopefully be a drone coming up from Brooke Weston Academy which will take pictures. On PHSE day we have got a really big focus on mental health and we will have an outdoor treasure hunt because all the year groups will work together on that.
'For outdoor cooking we will toast marshmallows and melt chocolate and Friday is the culmination of the whole week's events. Everybody has been learning different songs and parents are invited for a musical soiree!'
To see more 'dot' pictures click here.
To see more geography pictures click here.