NED performance at Beanfield
06/12/2019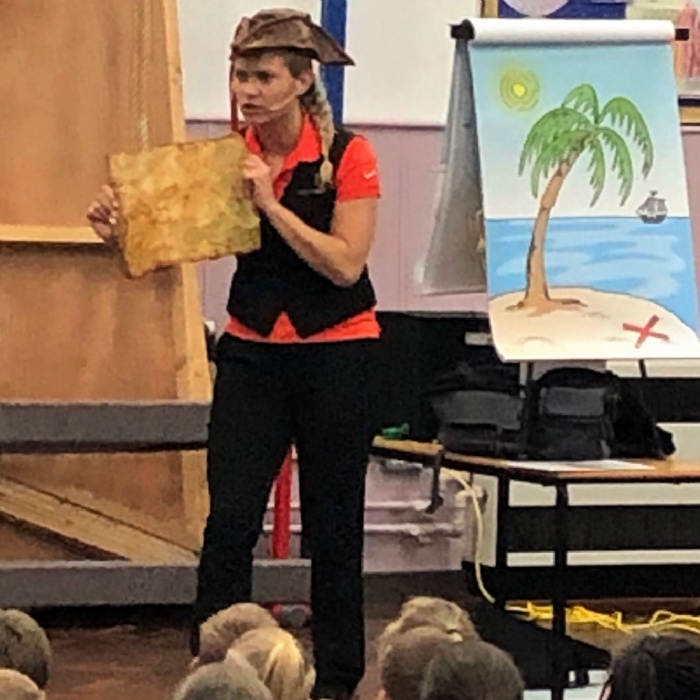 Students enjoyed an inspirational assembly at Beanfield Primary School as part of their Wellbeing Week.
The Key Stage 2 assembly, NED's Mindset Mission, was about a cartoon boy named NED who solves clues to find his 'mindset'. He overcomes Mount Everest's toughest obstacles, uncovers trasures on a Caribbean island and helps a space alien discover there is always more to learn.
The Ned Shows is an organisation that delivers empowering messages to school children throiughout the UK, America, Canada and Australia. The company said: 'The show activates the imagination of young students and uses humour, yoyo and magic tricks, puppetry and storytelling to share the message about the power of a positive mindset.
Students enjoyed the interactive assembly. Afterwards Sarah Fleming, the safeguarding and child protection manager, said: 'Today's performance was amazing! The children were captivated throughout and it is the talk of the whole of Key Stage 2. The message given out today was very fitting for our Wellbeing Week "Never give up, Encourage others and Do your best." The children learnt all about Ned's journey and how important it is to support each other.'
Bianca from Year 6 said 'The message really influenced people in the assembly and there was a good moral behind the story which is it is really important to encourage others and never give up.'
To see more photographs click here.