Careers Day at Peckover Primary School
20/06/2019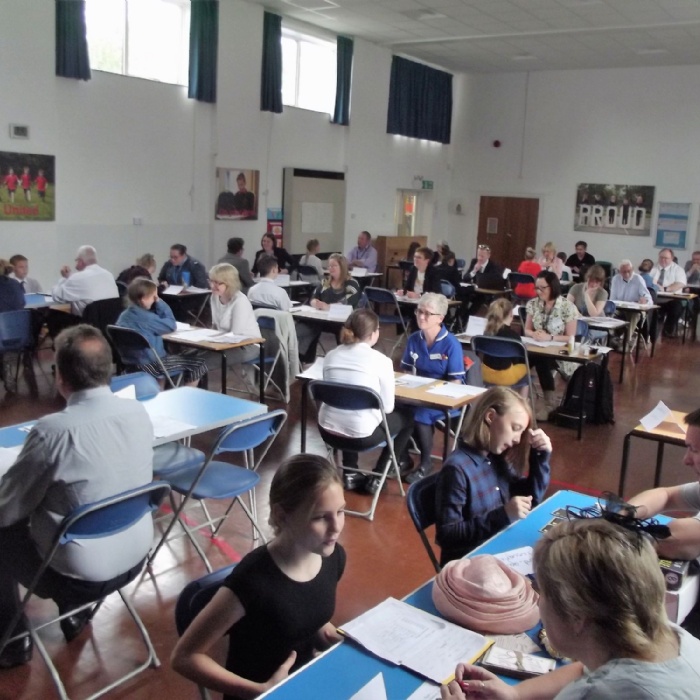 Year 6 students took part in job interviews for lots of different roles at Peckover Primary School.
Careers Day is always a highly anticipated event in the calendar when visiting professionals come in and interview the students, often giving them mini tasks to complete.
This year the students got to hear about diverse roles including book illustrator, TV newsreader, cruise ship captain and wedding planner. Forty adults took part in the event in the school hall and students had to book interview slots for the jobs they were most interested in. At the end of the process each 'employer' offered the candidate who had made the best impression a 'job'.
Brooke Weston Trust staff took part including Procurements and Contracts Manager, Jo Bailey. She took on the role of a dog groomer and said: 'I took some props and got students to do a task of booking an appointment which was good fun. They all did really well. I had three really strong candidates but I gave the role to the one that did the best activity. They had dressed up and were really trying to present themselves well. They were a lovely group of students.'
Chris Lapsley, Trust Catering Manager, posed as a baker. He said: 'I asked them what are the three key ingredients in bread and then gave them a list of ingredients for chocolate cupcakes with one missing which they had to guess.'
Senior Operations Manager Tim Laws portrayed an airline pilot: 'I chose the job as it is an exciting, aspirational role and encourages students to think about careers further afield. The students were all really interested and engaged. Some clearly researched and were well prepared. I got them to do two activities, one plotting routes on a world map and the other was to make an announcement to passengers. There were some interesting comments and styles of delivery but what was encouraging was their understanding of teamwork and leadership.'
Principal Carrie Norman said: 'The whole day was designed to give our students a real taste of what an interview might be like, and also a glimpse at the huge range of careers that are open to them in the future. The children take the event very seriously and dress in appropriate interview clothes and often prepare by reading up about their chosen career as much as possible.
'One of the highlights of the day was when one of the professionals commented that "the children were more prepared for interview and were more confident than some of the graduates I interview on a daily basis." The school is very grateful for everyone who gave up their time to come and take part. It is a day and a process that the children will remember for a long time.'