Beanfield win back the attendance trophy!
28/06/2019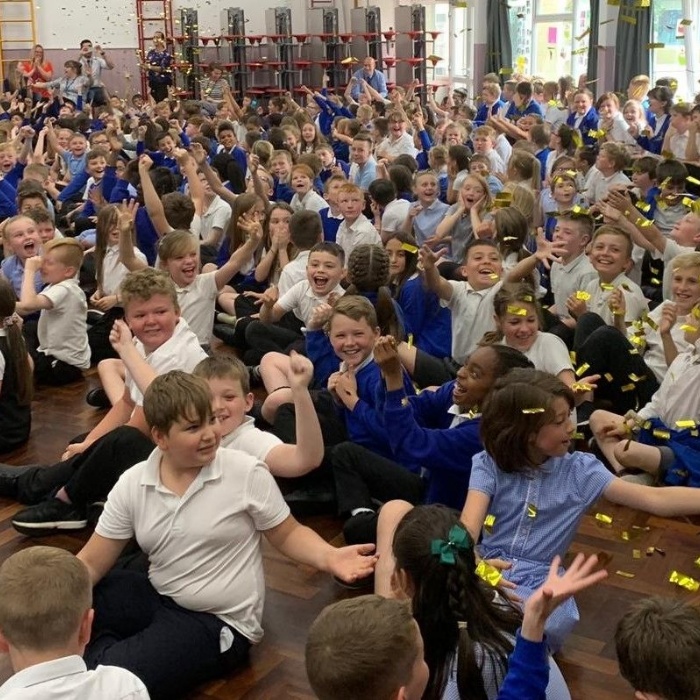 Well done to Beanfield Primary School after clinching the coveted Trust Primary Attendance trophy this year having achieved an excellent figure of 97.14%.
The school had held the trophy two years ago, but then relinquished it to Oakley Vale Primary School. Beanfield's Associate Principal Sam Eathorne was re-presented the trophy by its Principal Emma Goodwin at the end of their Friday celebration assembly.
The Wellbeing team at Beanfield, including Sarah Fleming and Callum Reilly, have been instrumental in organising events and prizes to keep attendance high on the agenda. They have organised special Attendance Weeks and have kept children updated on the importance of coming to school on time and ready to work.
Principal Sam Eathorne said: 'I was delighted to receive the Attendance trophy back on behalf of the school, students and parents. Everyone works really hard to reinforce how crucial it is to attend school on time and every day and the students have really responded well. Thanks to the Wellbeing team and staff for continuing this focus throughout the year and keeping the expectations high. The students were delighted with the news, as is evident from their faces.'
To see more pictures click here.