BWA students participate in The Big Assembly Live
07/03/2019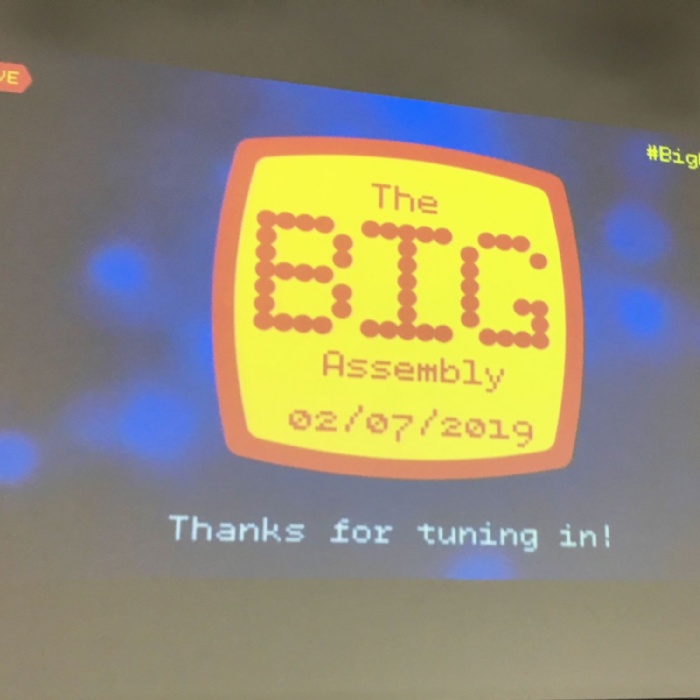 As part of the residential week, KS3 and KS4 Brooke Weston students participated in The Big Assembly, a live digital broadcast allowing students the opportunity to discuss their careers, and consider opportunities within STEM related industries.
Hosted by Rachel Riley, mathematician and co-presenter of Channel 4's Countdown, students from over 500 schools around the country had the opportunity to ask questions directly to a panel of STEM experts.
The panel included four inspirational female engineers: Olivia Sweeney, an aroma chemicals creative buyer at Lush Cosmetics, Kim Everett an automotive engineering with motorsport graduate, Olga Posopkina, an electrical and electronic engineering student and finally Dilani Selva, a software engineering degree apprentice at the BBC.
The event highlighted the diversity of engineering, from turning banana skins into banana bath bombs, high performance racing to producing original BBC output. All the experts highlighted how they found maths difficult at school but later discovered that trying to apply maths to subject areas they love helped a lot. They said 'everything just clicked'.
They also discussed the importance of having a good support network around you, such as friends, family, tutors and lecturers, particularly when applying for university and studying at degree level.
This is another first for Brooke Weston students and follows on from a whole series of inspirational careers events organised by Clare Scott, Careers Leader, and Jonathan Browne, Head of Work Related Learning and Industry Relationships.