CTS students learn about apprenticeship degree opportunities
07/03/2019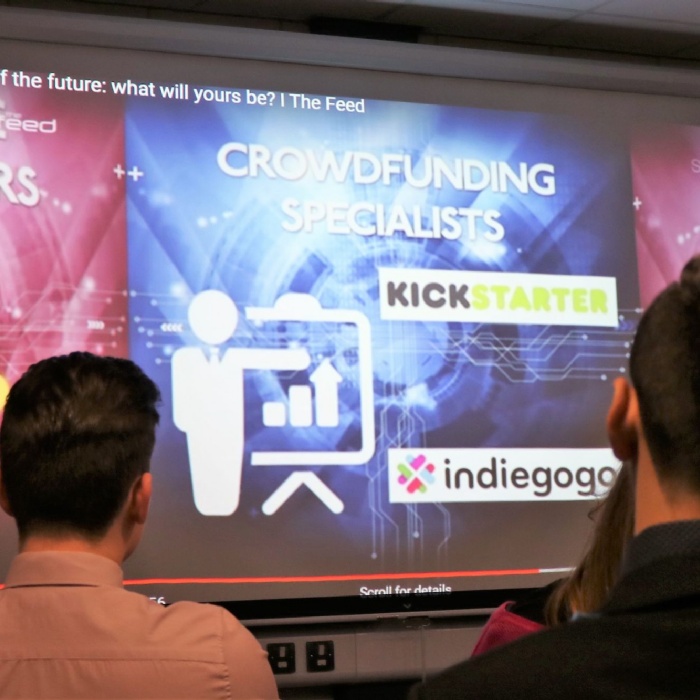 As part of a careers focus at Corby Technical School Sixth Formers had careers advice about jobs of the future and learned more about degree apprenticeship opportunities.
The day started with a presentation by Avril Bartley-Smith of Timely Advice who said that young people now may have eight to ten different careers throughout their working life. She told them: 'It is about you as an individual being ready for the next stage. You need to develop transferable skills that are useful for multiple employers. Whatever pathway you choose you will find those skills can be used in different directions. Once you have been working for ten years there will be jobs out there that haven't been created yet, or those that you couldn't give a name to at the moment. Technology is making the world smaller which means that you can potentially work from different countries and collaborate with colleagues worldwide.'
The students then heard about the apprenticeship degree programme offered by RS Components.
Apprenticeship Programme Manager Tim Beasley outlined the advantages of the scheme, including potential earnings of £18,000 per year over three years, compared with the average university student debt of £45,000. This equates to roughly a £100,000 difference between pathways to obtain the same degree. He said: 'These options are available now and they are going to get massively popular over the next few years. You'd have no student debt, you would get exactly the same degree as someone who has gone to university and you would have work experience as well. When you do an apprenticeship you are learning what is relevant to the job.'
He told students about different degree apprenticeships available in the organisation primarily in the digital and technology and business sectors. These include health and safety, project management, supply chain management, calibration technician, multi-skilled technician and data analytics.
The students also heard from David Weston about the engineering apprenticeships available at Tayto and also had specialised careers advice and feedback following their work experience placements.