BWA teacher awarded place on SSAT Leadership Legacy Project
07/11/2019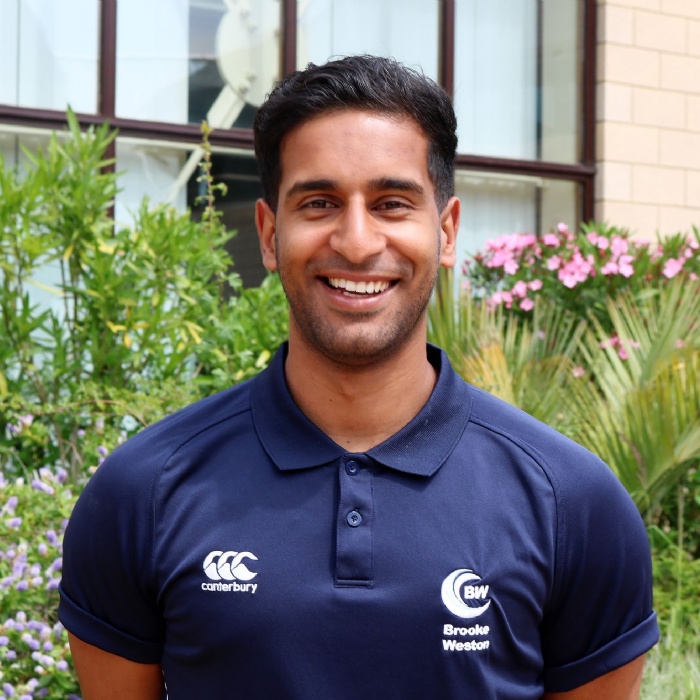 Congratulations to Brooke Weston Academy teacher Ash Narwal who has been accepted onto the prestigious Leadership Legacy Project run by SSAT, the Schools, Students and Teachers network.
He will be part of an impressive group of future education leaders from across the country designated as SSAT Leadership Fellows. Successful Leadership Fellows are all in their first two to four years of teaching and have been selected by their Principals as already showing the potential to become outstanding school leaders. Involvement in the programme demonstrates commitment by Brooke Weston Academy and SSAT to developing the next generation of system leaders.
Leadership Fellows enrolled on previous years' programmes have achieved increased leadership responsibilities at an early career stage, through exposure to a wide range of knowledge and information which boosts confidence levels. The activities that the Fellows undertake have impact at classroom and whole school level and bring additional benefits in terms of whole school performance. This opportunity will allow SSAT Leadership Fellows to engage with some of the best leaders nationally and internationally and to examine leadership in other sectors.
Ash said: 'There's 2,500 schools that are registered to SSAT and they take just 100 teachers from those per year. I was nominated by Mr Kirkbride and the programme is aimed at young teachers looking to start their leadership in teaching.
'I have got to attend national teaching conferences and shadow different head teachers. It will be really interesting because it will be nice to see other educational settings. I also have to complete a project and do a written assignment. It is all done within one academic school year so it will be intense but I am prepared and really looking forward to it.
'Camilla Kerr and Charlotte Asprey have been on the programme and told me how good it is; now both of them have been put into leadership positions so hopefully I can do the same in the future. When I first started teaching I always said to myself I would love to get to the top and my views haven't changed. I would love to work my way up and become a Principal. This course will allow me to see leadership qualities from lots of different angles which gives me the opportunity to forge my own. I have always tried to challenge myself and I think that is important.'