Gretton Primary stages art exhibition
15/07/2019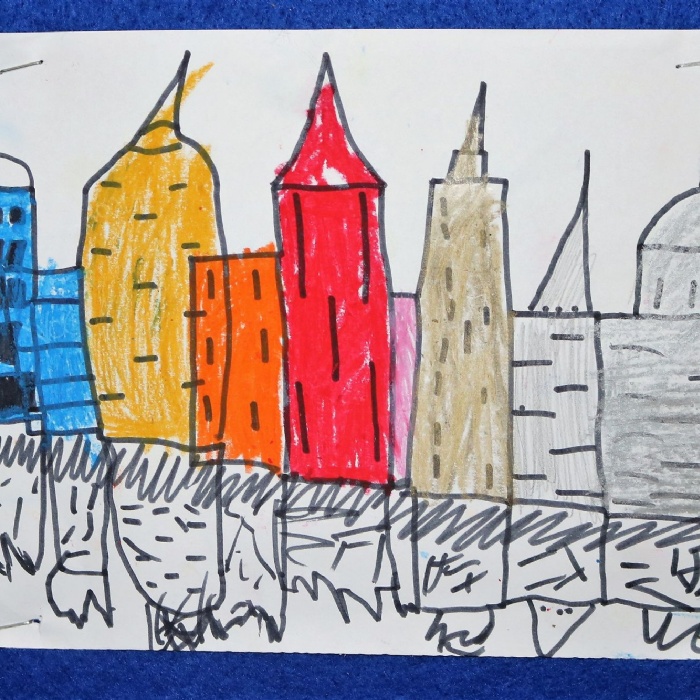 Gretton Primary School staged an art exhibition showcasing the work of work of its students in a variety of media.
The artwork was inspired by 'Men of the Docks' by George Bellows as part of the National Gallery's 'Take One Picture' scheme, which encourages children to be inspired by a particular piece of artwork.
The 1912 picture of New York docks gave rise to artwork including perspective drawings of the Brooklyn Bridge, a model of the New York skyline and a liner with all different first, second and third class cabins hidden behind flaps as well as life-size cardboard figures with specially chosen artefacts.
Teacher Mrs Hill, who teachers Year 2 and 3 Ash class, said: 'We chose men from the painting and thought about who they were and what they were doing. The students did written descriptions, dressed them how they wanted and thought about things they make take on their journey to Europe. We cross referenced it with the Titanic to link in with the Year 6 work.'
Ms Knibbs, who teaches Year 1's Oak class, said: 'Our children made shadow art. We talked about the kind of people who could afford to go on a ship – rich people. The point behind our artwork is whether you are rich, as signified by the gold paper or poor, signified by rags, you still cast the same shadow.'
Parents and carers toured the exhibition after school and into the evening. Some of the feedback read: 'A lovely collection of the school's artwork – what a brilliant idea!' and 'It was lovely to have the chance to see it.'
Schools from all over the country are taking part in the challenge and can submit their work. Winning entries will be exhibited at the National Gallery next summer.
To see more of Gretton's exhibition click here.