BWA stages successful primary science conference
16/07/2019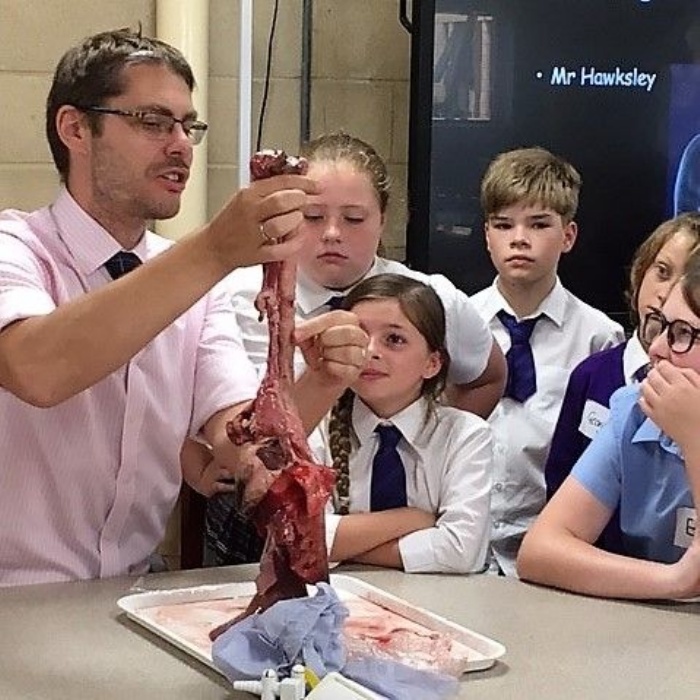 Brooke Weston Academy hosted its fifth Primary Science conference with 84 Year 5 students from eight Corby and Kettering feeder schools in attendance.
The purpose of the annual conference is to provide primary students with additional 'hands on' opportunities in science that are usually beyond the scope of their primary settings. The Academy aims to promote engagement and the key scientific skill of questioning- the 'whys', the 'hows', the 'what ifs', through 'wonder and awe' activities and demonstrations.
Brooke Weston Academy was extremely fortunate to welcome Judith Green back as keynote speaker this year and she delivered an excellent session on comets with a live demonstration of comet formation involving dry ice which our primary delegates thoroughly enjoyed.
Students also experienced four different workshops over the day, exploring the respiratory system with Mr Hawksley, properties of materials with Mr Gilyead, the floating gardens of Bangladesh with Mrs McCormick and an ever-popular chemistry session with Miss Sneddon focusing on explosions. A dedicated team of 11 Year 12 Brooke Weston students also supported the primary students and will be able to add this experience to their CVs and personal statements.
The closing session saw Mrs Hegarty deliver demonstrations of colourful metal salt flame tests, activation of luminol exploring luminescence and the geiser-like 'Genie in a Bottle' where hydrogen peroxide undergoes extremely rapid decomposition releasing tremendous volumes of steam, oxygen alongside extreme heat.
Thanks to everyone whose contribution made the day such a success. Special mention goes to Hannah Garvey from Beanfield Primary who was responsible for organising the primary participation. Feedback from the students showed that they had really enjoyed the day, and it had given them a taste of secondary level science and its possibilities.
All students received a certificate in recognition of their attendance of the conference and the academy is looking forward to planning next year's conference already.
To see more photographs click here.