Meet CBA's Cambridge-bound student
16/08/2019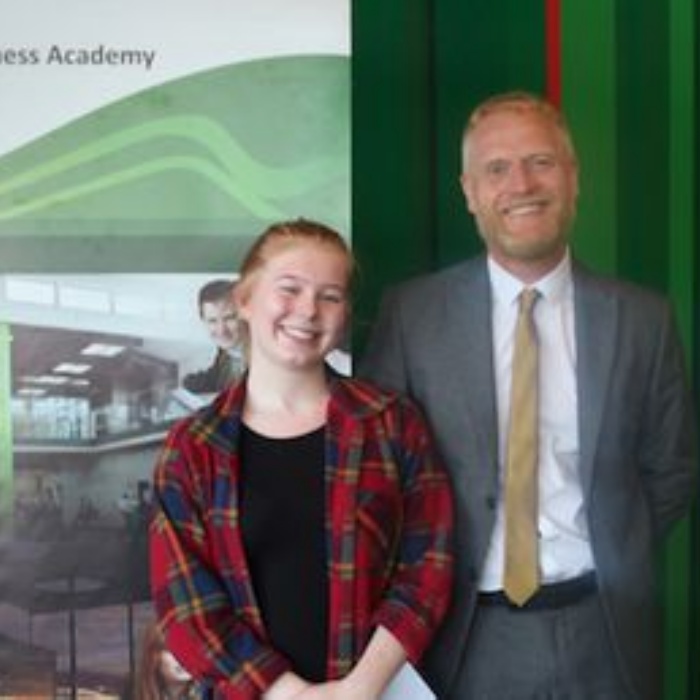 Well done to Chantal McLaren, from Corby Business Academy who is going to study Psychological and Behavioural Science at Cambridge University.
Chantal achieved A*s in Art and Psychology, an A in English Literature and a B in Maths to be awarded her place at the prestigious university.
She said: 'I am ecstatic with my results, it is amazing and I am in shock. I have exceeded the grades I needed to get on to the course I want to study which is pleasing to know. I really wanted to study Psychology at university as I loved the subject at A-Level.
'I am the first in my family to go to university and I am so pleased to have secured a place at Cambridge where I know I am going to be taught by the best. I would like to thank all my family who have been incredibly supportive. I would also like to thank my teachers Mrs Anderson and Miss Boyd for all their support. Sixth Form has helped me take responsibility and manage my own time which has been great preparation for university.'