BWA students plan medical careers
20/08/2019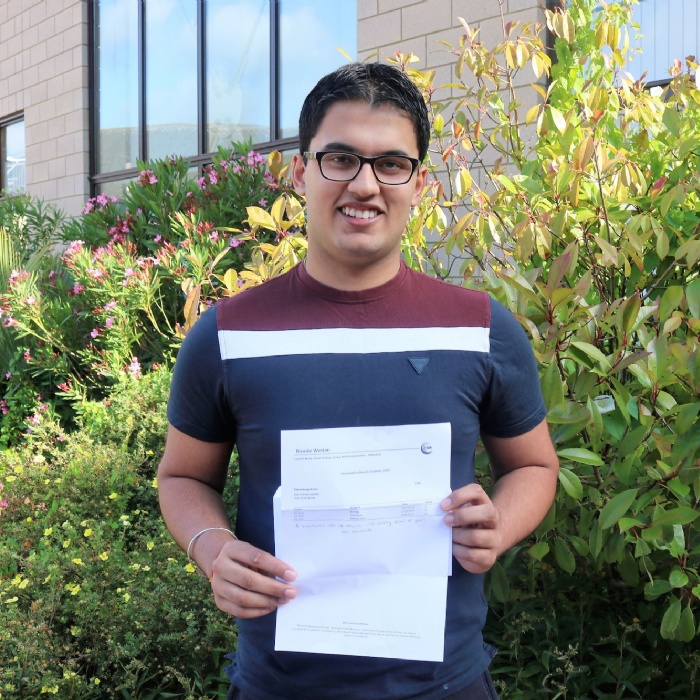 A number of students at Brooke Weston Academy are studying medicine after gaining top A Level results. Paras Bains, Abby Kelly, Sophie Coull, Luca Milford and Hannah Kingston all set their sights on careers in the healthcare profession.
Abby and Sophie are on the same course at the University of Leicester, Paras is going to the University of Sheffield while Luca will train at Queen Mary's University, London.
Head Boy Paras Bains attained A*s in Biology and Maths and an A in Chemistry. He said: 'I came in for an hour before school and stayed on every night to study Maths because that was my weakest subject. I focused on the other two but Maths is the result I am most proud of because I got a C in my mock and ended up getting an A* in reality. When I got the mock result it flicked a switch in the back of my head and made me go into overdrive in revision.
'Around Year 10 or 11 I decided I wanted to do medicine. The course is for five years and oncology interests me. I have enjoyed my time at Brooke Weston, especially being Head Boy as it felt like I had a more direct role in the school. It certainly helped as I had to be confident and talk to visitors to the school and so it was good preparation for university interviews.'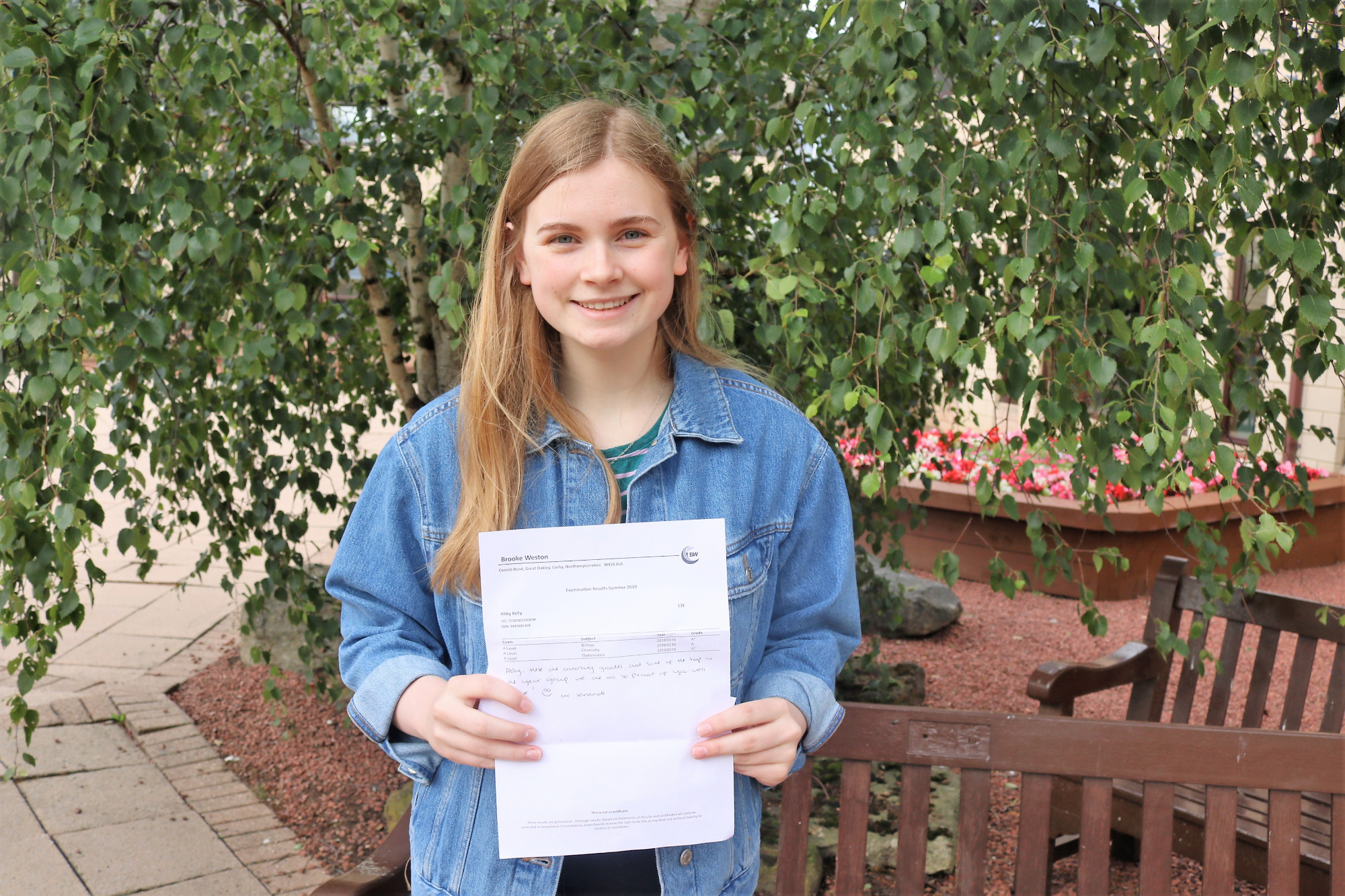 Abby Kelly achieved A*s in Biology and Maths and an A in Chemistry. She said: 'I am going to study medicine at the University of Leicester. It is quite close and you can perform full body dissections which really fascinate me. I have done dissections in lessons on fish and pigs' heads at Brooke Weston Academy before. I am quite pleased with all my results but really happy with Maths because I thought I might get an A.'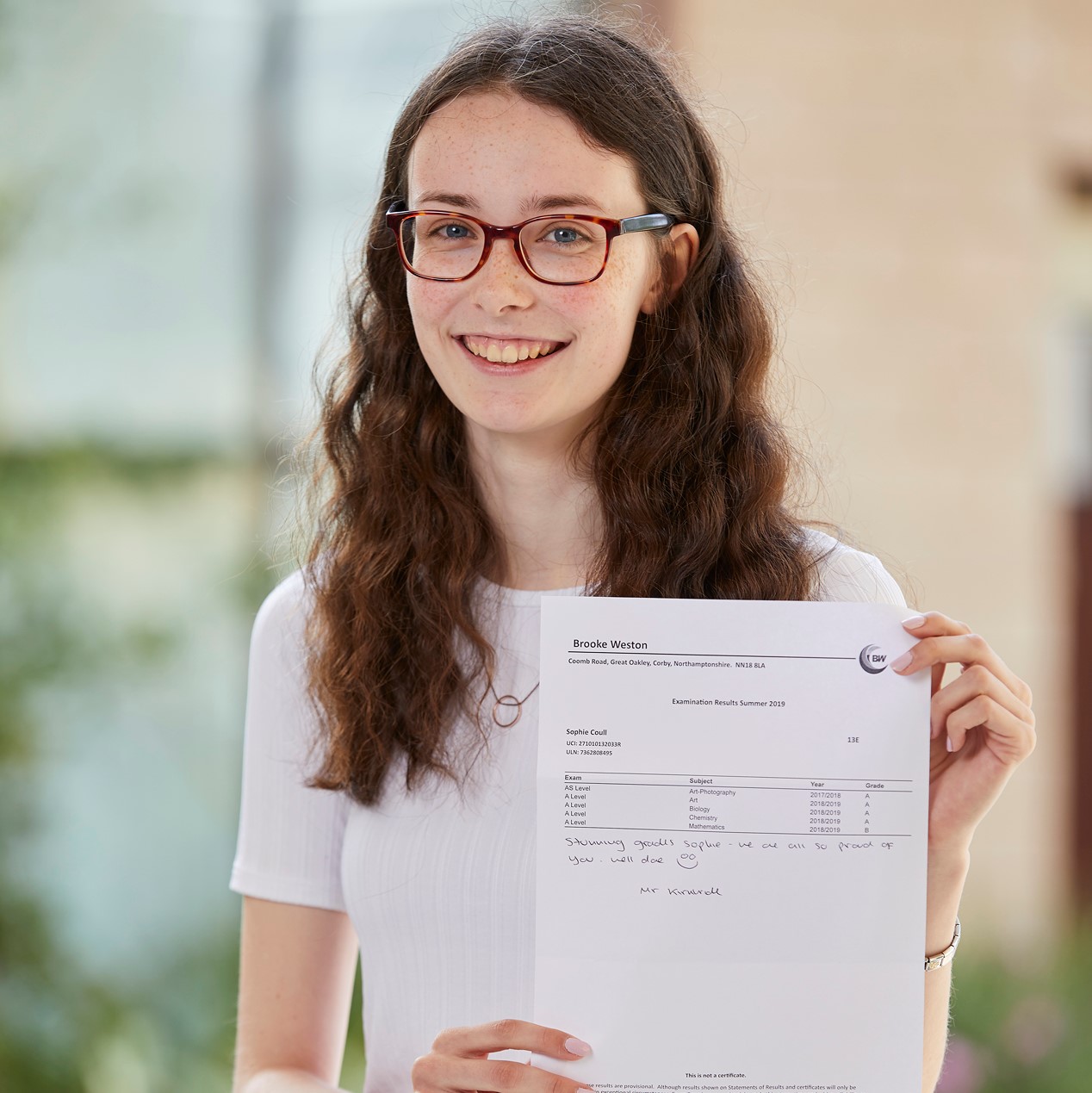 Sophie Coull received As in Biology, Chemistry and Art and a B in Maths. She said: 'I find the human body really interesting and my own personal experience with the healthcare industry made me want to become a doctor. Only four or five universities still do full body dissections, so I am very excited about that as well. I decided I wanted to be a doctor at the start of Sixth Form. After five years you do two years' foundation and then decide the area that you want to specialise in. I really like neurology so I might want to research into the brain and brain chemistry.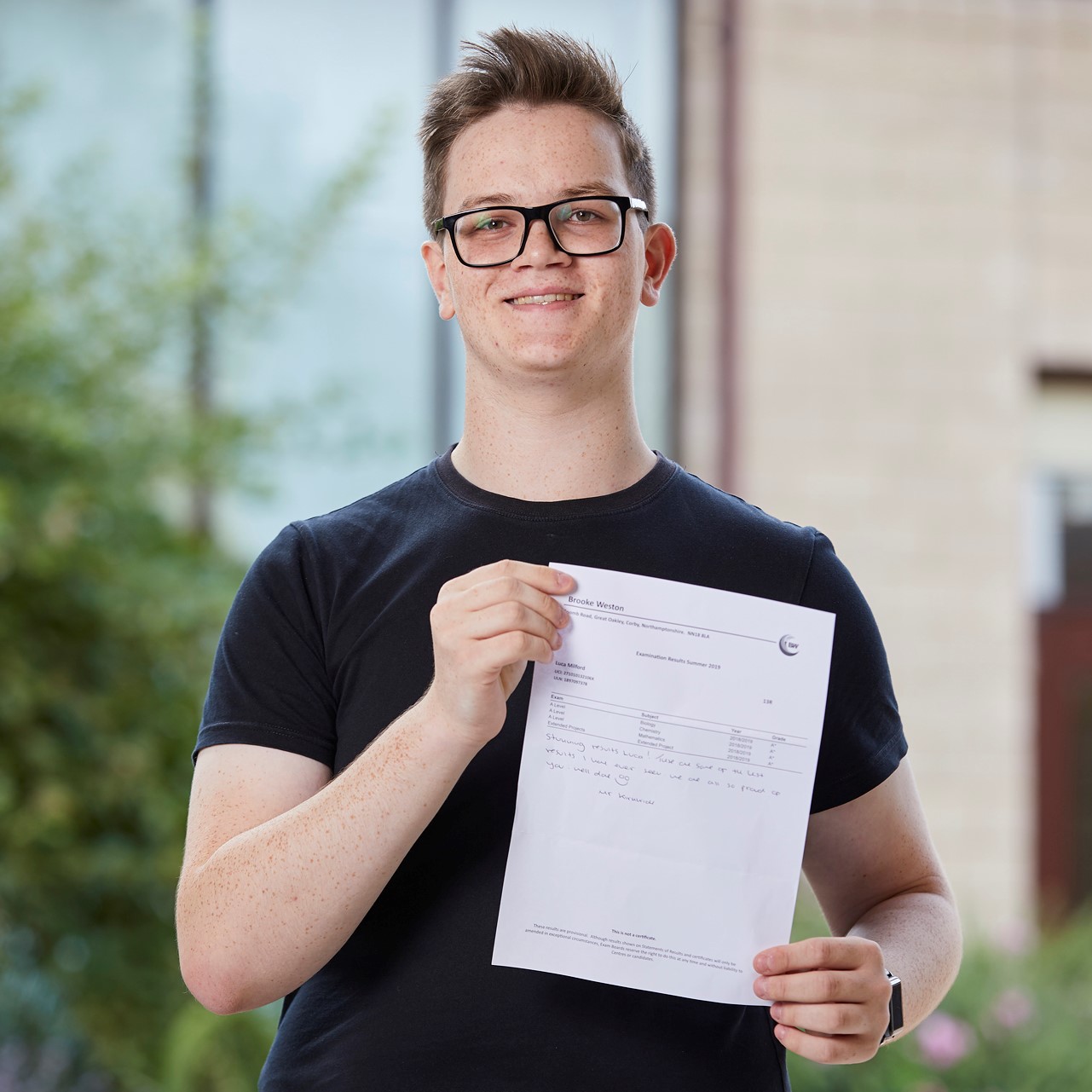 Luca Milford got A*s in Maths, Chemistry and Biology. He said: 'My decision to study medicine began in Year 11. I knew I wanted to do something with science but I only realised that medicine was my path once I realised I could use my skills to help people. At the minute I am leaning towards becoming a neurosurgeon but that could change.
'The two years of A Level teaching was a core part of my success but the main thing is always believe that you can do it, keep working hard, keep revising and practising the things that you know you are not good at.
London is one of the best places in the country to get a lot of different opportunities and learn a lot from the varied people and cultures there. You get patient contact quite early and get an understanding of diseases first hand from the start of the first term, which is useful to have.'
Congratulations also to Hannah Kingston, who is also doing a medicine course having achieving As in Biology and Chemistry and a B in Physics.